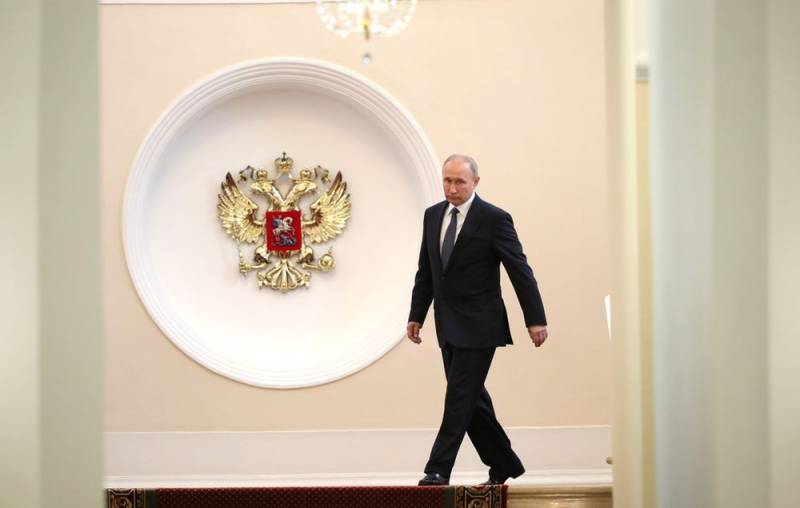 Over the course of several decades, Russia has seriously strengthened and its influence on the planet has grown, although the West still continues to mistakenly repeat that this country is equal to Spain in terms of GDP. It is enough to look at its military power and behavior in the international arena to understand the absurdity of such comparisons, writes the French newspaper L'Opinion.
The publication notes that in 2008, on the territory of Georgia, Russia loudly announced the beginning of the revival of the world power. The wound inflicted on Moscow by the collapse of the USSR has not yet healed, but Russia has to be reckoned with. The presence of 6,5 thousand nuclear warheads, the active rearmament of the army and participation in military conflicts around the world only confirm this.
The COVID-19 pandemic and poor demographics are hampering Russia's development, but incumbent President Vladimir Putin is not going to leave
political
scenes. He is a good grandmaster who makes good use of opponents' weaknesses. By introducing amendments to the country's Constitution, the Russian leader extended the possibility of his stay in power until 2036. Then he will be 84 years old.
What will the end of the Putin era look like?
- the edition asks.
L'Opinion notes that Putin is very fond of surprises. Therefore, predictions are a thankless thing. There is a high probability that Putin's rule will be remembered as a period of a new "Brezhnev stagnation". Over the decades, taking into account the previous years, a whole generation of people will grow up in the country, which has seen only Putin, who became president at the age of 47. But there are several possible scenarios for the development of events.
According to one scenario, an increase in internal tension in Russia is possible, which the country's authorities will try to reduce through foreign policy adventures in order to distract the population with patriotism and threats. In other words, Putin may succeed in the remaining time to implement his geopolitical project, to restore the power of Russia in the form he understands. This would remove both internal and external threats. At the same time, it is not known whether the United States and the European Union will succeed in not being mistaken with their strategy, the European media summed up.