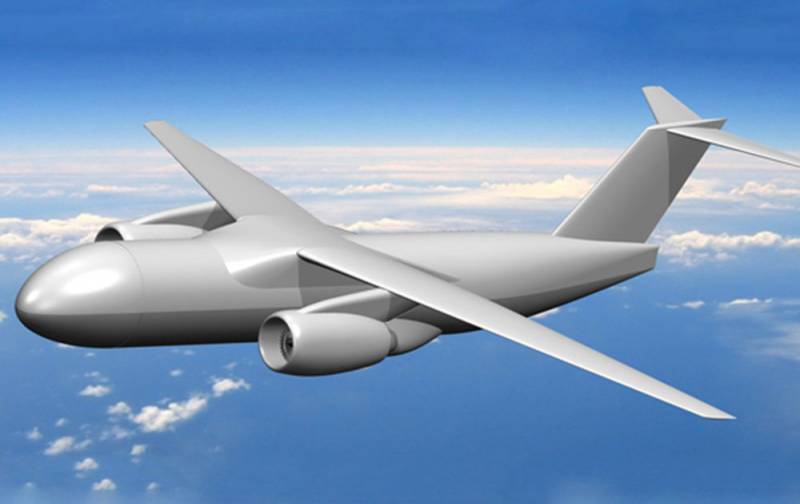 Engineers from TsAGI have created the concept of an autonomous high-speed aircraft for transporting container cargo. The development of the aircraft is carried out from scratch within the framework of the state contract with the Ministry of Industry and Trade of Russia and research and development "
Technologies
- transport".
According to experts, the transition to unmanned aircraft will significantly reduce direct costs, including crew salaries. In addition, designers have the opportunity to implement layout solutions that improve aerodynamic and operational characteristics. In particular, the absence of a cockpit will reduce the weight of the aircraft and allow loading containers through the bow hatch.
A promising cargo drone will be able to cover a distance of about 4 thousand km, and reach speeds of up to 850 km / h, which will allow it to fly in an altitude range of 10-13 km. The maximum carrying capacity of the device will be 6 tons. At the same time, a strip of about 1300 meters in length is sufficient for an autonomous aircraft to take off.
TsAGI specialists have already determined the geometric parameters of the aerodynamic configuration elements and performed preliminary calculations of flight performance. At the next stage of work, it is planned to conduct studies of aerodynamic characteristics, including the development of wing profiling, and options for the structural and power scheme of a promising cargo drone.