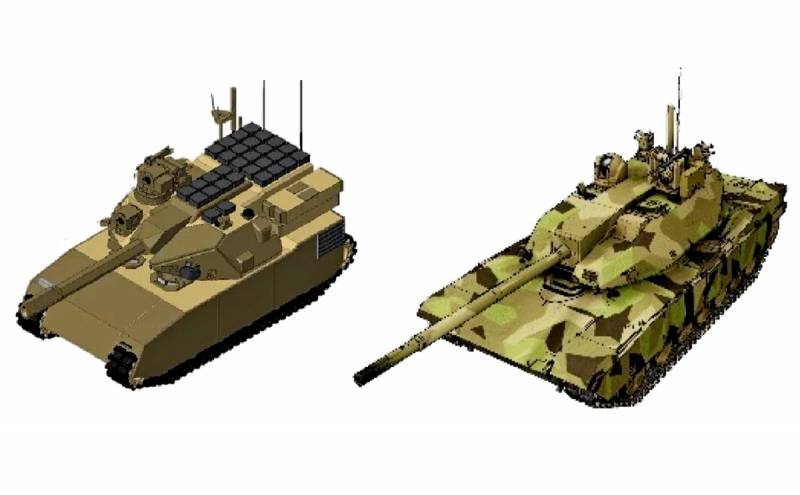 The Pentagon began working on a replacement for the M-1 Abrams tank. The project was codenamed Next Generation Combat Vehicle - Future Decisive Lethality (NGCV-FDL). According to the Defense Blog, the new platform will have superior power over all existing combat vehicles and will play a decisive role on the battlefield.
GVSC has already started developing the next generation tank, which will be created under the Future Decisive Lethality program. At the moment, it is known that the new combat vehicle of the NGCV-FDL project will rely on verified navigation, positioning and stable networks, which will allow for semi-independent operations against an equal enemy.
It is reported that the new American tanks will receive a modern active protection system that prevents the defeat of a combat vehicle by guided missiles and other projectiles, including cumulative ones. In addition, based on the renders presented, we can conclude that the NGCV-FDL will be smaller and lighter than the Leopards and Abrams.
The first results of the work of the US Army Ground Transportation Systems Center are expected to become known in 2023. By that time, the "non-replaceable" M1 Abrams will serve for over 40 years.