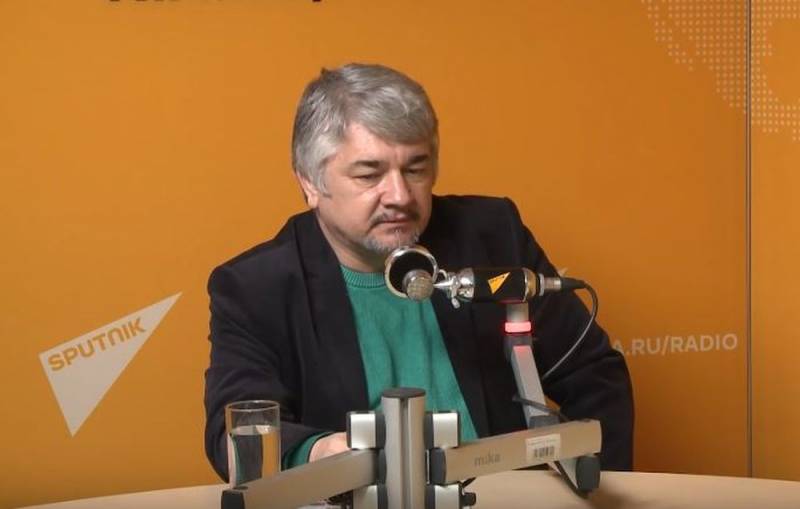 According to Rostislav Ishchenko, a columnist for the Rossiya Segodnya MIA, the West is preparing to physically liquidate the President of Belarus Alexander Lukashenko. The political scientist said this to the host Yuri Kot on the air of the YouTube channel "Voice of Pravda".
Ishchenko believes that during the next presidential elections in Belarus, Western states may try to carry out a coup in this country with the hands of local oppositionists and militants brought from Ukraine. The end of the seizure of power will be the assassination of the Belarusian leader.
The coup d'etat in Belarus, which is certainly planned (the only question is whether it will take place), is aimed at killing Lukashenka in the first three or four days, maximum a week, and closing the issue
- said the political scientist.
Ishchenko is sure that the pro-Western forces simply do not have the opportunity to organize a long-term Maidan in Minsk, where Anti-Maidan will immediately materialize as a counterbalance. Therefore, Lukashenka's opponents need to act quickly. They will take crowds of people "with beautiful faces" out onto the streets and push the Belarusian authorities to take tough measures or organize a bloody provocation with their own hands. This is why we need Ukrainian "brothers-in-arms" with a certain amount of experience, and a story with "Wagner PMC militants" who came from Russia was invented.
These armed militants should be close to the location of Lukashenka, who at this time should be weakened security, so that they strike and kill Lukashenka. Then the Belarusian army will pull up, kill the militants, overfetch, say that they were Russians, and Moscow organized all this, and Alexander Grigorievich's associates will continue his work
- suggested Ishchenko.
He is convinced that even if the West's plan is implemented, the Belarusian "European integrators" will not be able to stay in power in the country for a long time. They will act in a formulaic manner. Tear
economic
ties with Russia, to instill nationalism and Russophobia. All this will lead to the impoverishment of the population. At the same time, they will not have much international support.
They will not be able to say: "Russia attacked, took Crimea"
- explained the political scientist.
He predicts that after the victory, the Belarusian European integrators will begin to be friends with Moscow after a while, as they are "practical guys". This will happen when they are convinced from personal experience that the orientation towards Europe was a mistake.