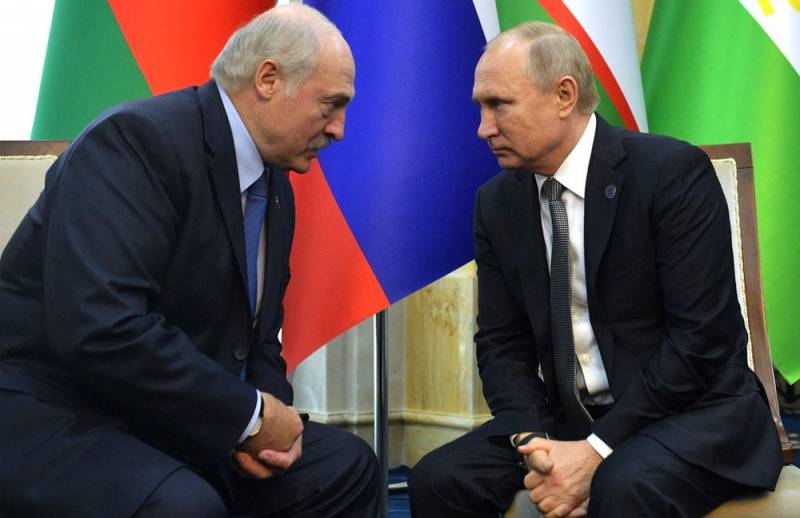 Less than two weeks before the election of the head of state in Belarus, 33 Russians were detained near Minsk, whom the country's authorities called "Wagner PMC militants who arrived to destabilize the situation." At the same time, the story with the "Wagnerites" is beneficial to only one person, writes the Turkish opposition electronic newspaper Duvar.
Over the past three decades, Russia has learned an important lesson for itself - the use of a regular army carries foreign policy costs. Therefore, Moscow began to use private security companies that have nothing to do with the state. However, the problems caused by the COVID-19 pandemic forced them to change their travel routes. In fact, the "Wagnerites" became a gift that the Russians, albeit unconsciously, presented to President Alexander Lukashenko on a silver platter for the elections. And he took advantage of this for PR, raising his fading rating.
The entire election campaign of Lukashenka is based on the fact that "external forces are trying to take away the sovereignty of Belarus." And then the "Wagnerists" find themselves in his hands, who have become living "proof" of his rhetoric. At the same time, Moscow reacts rather restrainedly to all the accusations against it.
The detention of the "Wagnerites" became for Lukashenka the opportunity he was looking for. She allowed him to send troops to Minsk and strengthen his position before the elections. If the dad loses them, this will mean complete uncertainty for Russia, and Moscow cannot allow this. Therefore, what happened to the "Wagnerians" can be explained by several reasons.
First, it will guarantee Lukashenka's re-election for a new term. Secondly, Lukashenka will have a whole five years to conclude a number of new agreements with Russia based on more concessions.