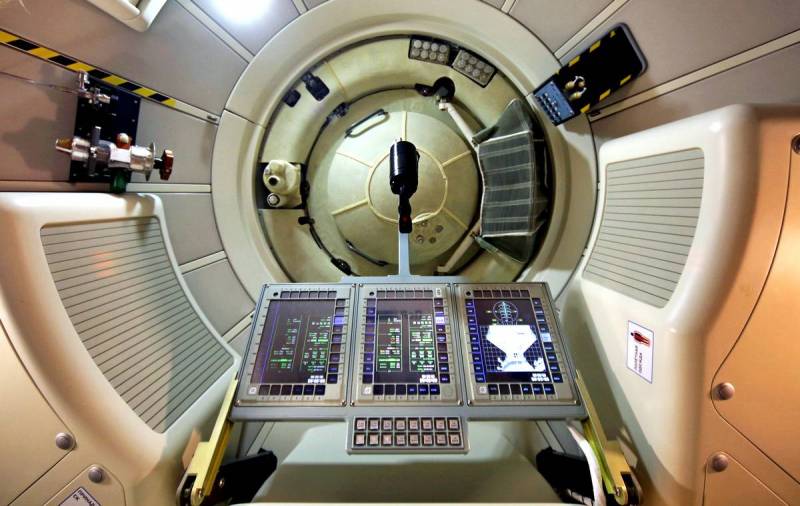 In addition to flights to the ISS and the Moon, the Russian spacecraft "Eagle" will be able to carry out missions to asteroids and even Mars. Igor Khamits, the chief designer of the promising apparatus, spoke about this in an interview with the Russian Cosmos publication.
At the same time, the functionary stressed that the terms of reference for flights to asteroids and Mars are not provided. The main task of the manned vehicle will be the delivery of astronauts to the moon. However, the spacecraft will be able to perform the aforementioned flights as part of an interplanetary complex.
As for the mission to deliver people to our natural satellite, according to Igor Khamits, it will consist of several stages. First, the spacecraft will be launched into low-earth orbit by a launch vehicle. Then, with the help of interorbital transportation means, it will be delivered to the circumlunar orbit. Here "Eagle" will dock with the future lunar station, where the crew will be able to continue research work, or the take-off and landing complex, which will lower people directly to the lunar surface. The Russian next-generation spacecraft will set off on its way back using its own engines.
It should be noted that the Eagle is also planned to be used for manned missions to the ISS. The ship will be able to deliver up to 4 people to the orbital station, and return up to six people back (thanks to the installation of two additional seats). Moreover, the free volume of space per astronaut is 2,3 cubic meters. meters, which is twice as spacious as in the "Soyuz".
In addition, the functionary told about the autonomy of the spacecraft, which will be 10 days for flights to the Moon and three days to the ISS. In addition, the device will be able to independently move in near-earth space with a crew of two for 30 days.
Unlike the Soyuz, the new manned spacecraft will become reusable and can be used up to 10 times. Its thermal protection will make it possible to enter the atmosphere at a second space velocity. At the same time, the latest landing facilities will ensure the ship landing in an area whose radius does not exceed 7 km.
Eagle's first unmanned mission to the Moon is scheduled for 2023. Manned flights are expected to begin in 2028.