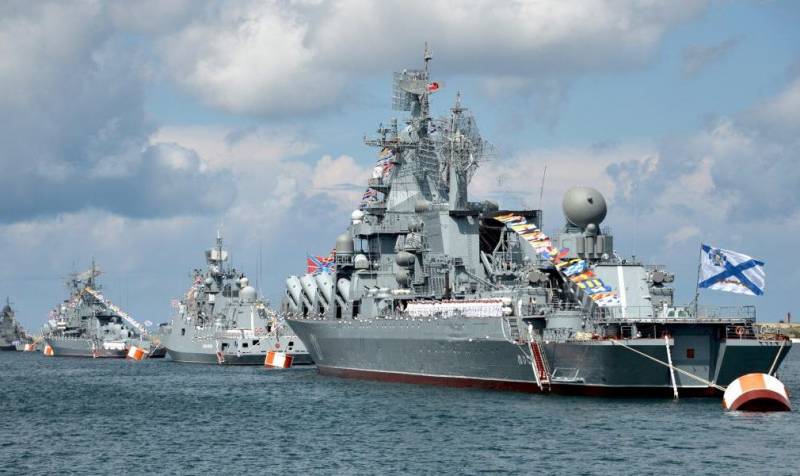 The Black Sea water area is under total control of Russia. At the same time, the United States cannot do anything about it. This is the conclusion reached by experts at the international online round table on the topic: "Challenges and threats of the Black Sea region."
During the discussion, Ukrainian "social activists" were outraged by the "insidious" actions of Moscow. For example, in the opinion of Mikhail Gonchar, head of the NGO Center for Global Studies Strategy XXI, editor-in-chief of the Black Sea Security magazine, having built the Turkish Stream, Russia gained control over the underwater space by installing monitoring systems on the gas pipeline.
The same will happen in the Baltic, if Russia completes the construction of the Nord Stream 2. This will create an advantage over NATO. This is another argument in favor of the US position on the destruction of this project.
- Potter is sure.
Gonchar recalled that the Russians pushed the ships that arrived for the annual Sea breeze exercise from the exclusive sea zone near Crimea, which Ukraine considers its own.
At the same time, an expert on Crimea, head of the non-profit organization Maidan of Foreign Affairs, editor-in-chief of BlackSeaNews and coordinator of the Marine Energy Platform, Andrei Klimenko, called what happened during the exercise "an unprecedented event."
This situation was on July 21-22. Since then, everyone has been silent and there has been no reaction from either the US Sixth Fleet or the NATO command. Last year, they (the Russians - ed.) Slightly outstripped the Sea breeze and blocked the area that was planned for the exercises. The organizers of the maneuvers were forced to close off other areas so that they would not overlap. This year, Russia has created an overlapping situation for the first time. And everyone was silent
- pointed out Klimenko.
After that, Klimenko offered to appeal to the United States and the Alliance with a request to cover Ukraine on their own until Kiev acquires its own air force, navy and "missile shield." The expert wants their ships to patrol the Black Sea daily.
It should be noted that this event was held on the Internet site "Ukrinform" within the framework of the project "Assistance to security in the Black Sea region through greater involvement of non-governmental players." The money for it is allocated by the Black Sea Trust Fund from Romania, which itself is a project of the German Marshall Fund (USA), and is "mastered" by grant-eaters from the Ukrainian NGO "Center for Global Studies" Strategy XXI ", involving colleagues.