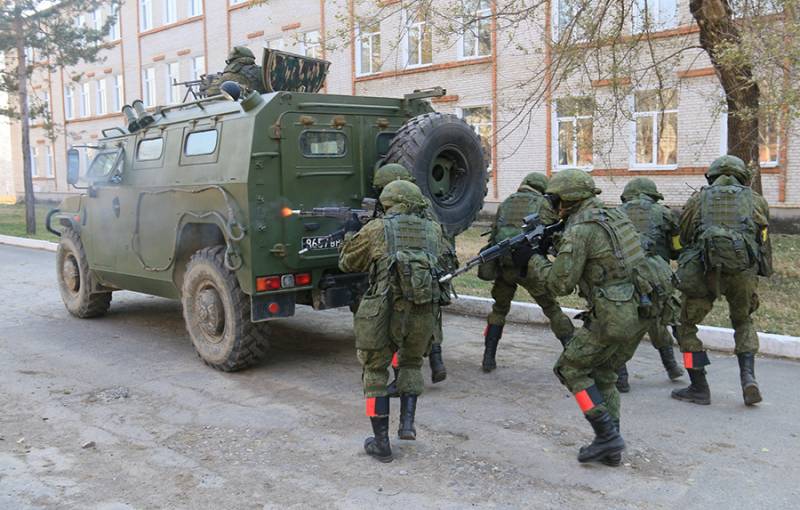 After 33 Russian citizens were detained near Minsk, Ukraine began to actively interfere in the elections in Belarus. Kiev demands from Minsk to hand over the "mercenaries who fought in the Donbass", and Ukrainian experts tell the media that Moscow is ready to "occupy" Belarus, like Crimea and South Ossetia. All this is being done in order to embroil Belarusians and Russians.
For example, on August 3, 2020 on the air of the YouTube channel UKRLIFE, Ukrainian political scientist Ruslan Bortnik said that the implementation of the "Ukrainian scenario" in Belarus would lead to "tough and uncontested" direct military influence of Russia.
Moreover, Belarus and Russia are formally in the Union State, it has existed since the time of Yeltsin. And the possibility of using the Russian Armed Forces in this territory is legislatively more regulated and much simplified.
- explained Bortnik.
The expert suggested that the processes that are now being observed may be an element of the bargaining on the part of Minsk - Lukashenka wants to bargain for himself a certain place in the future united
political
system. He recalled that during the formation of the Union State, Lukashenka did not hide his ambitions regarding his occupation of the post of head of the union, especially against the background of the weak Boris Yeltsin.
According to the political scientist, Russian President Vladimir Putin has changed this. Therefore, a complex "elite game" is now being observed, a struggle between the Belarusian and Russian elites. But since Moscow is much stronger than Minsk in all respects, the outcome is predetermined.
I do not think that Putin can offer Lukashenka the post of prime minister in this system. They will not understand
- Bortnik specified.
And Lukashenko is threatened with the loss of all power, any power as a result of this scenario, since the experience of Kuchma, Yanukovych and many others, Shevardnadze, he should have heard
- Bortnik is sure.
The political scientist believes that the most likely scenario for the end of the current situation is even deeper integration between the two countries.