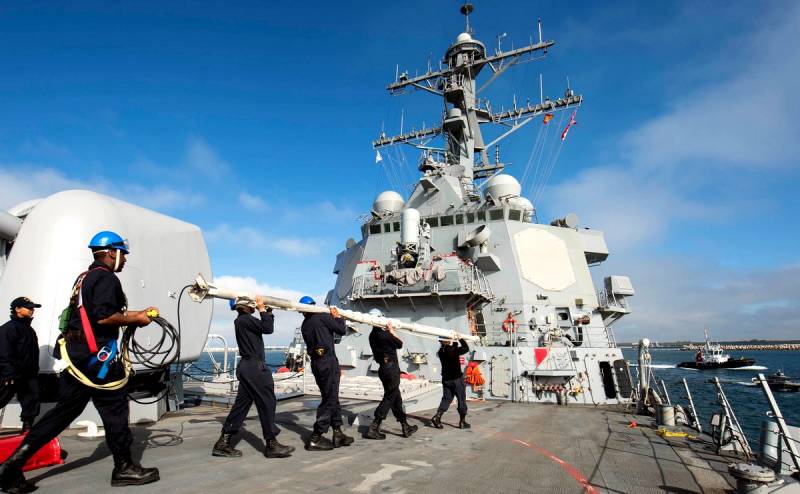 On the American destroyer USS Porter in the Black Sea, the main radar has failed for unknown reasons. At present, Romanian specialists are engaged in repairing its part. The warship's radar is part of the AN / SPY-1 multifunctional radar that forms the basis of the Aegis missile defense system.
Romanian repair company Team Montage plans to finish repairing the device by 21 August. According to the MDAA, the SPY-1 is capable of detecting a golf ball at a distance of 165 km. The station is combined with a system for intercepting missile weapons, including intercontinental ones, and transmits data about it to the United States. The SPY-1 has a range of over 300 km. Romania is still the only country where the AN / SPY-1 multifunctional three-dimensional radar is located. The same Washington plans to install in Poland.
The US Navy will pay $ 11 for repairs. The customer for the renovation was the Fleet Logistics Center in the Italian city of Sigonella, where one of the US military bases is located, which is part of the American Sixth Fleet with headquarters in Naples.
Back in April, the USS Porter warship with an AN / SPY-1 radar system installed on it sailed into the Black Sea area. He traditionally patrolled the waters in order to demonstrate to the Russian Federation the support of its "brothers" in the North Atlantic Alliance. The destroyer, together with the Romanian frigate Regina Marina, carried out maneuvering exercises.