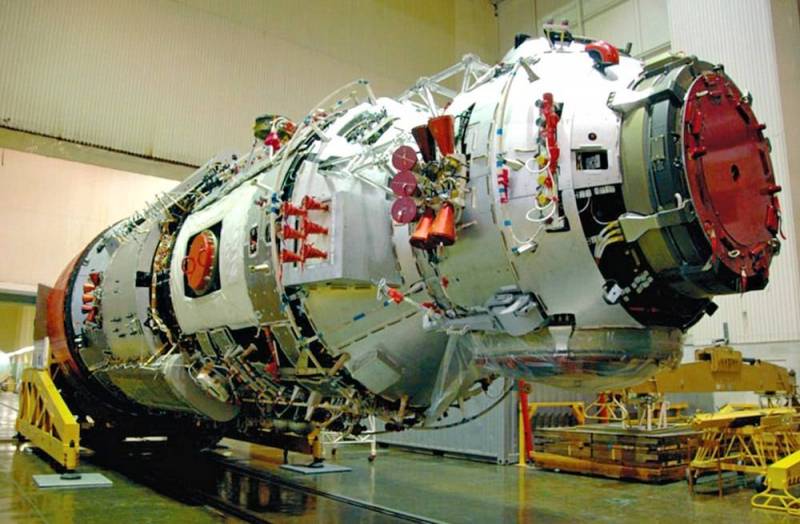 All official work on MLM Nauka has been completed. The module is being prepared for shipment to the Baikonur cosmodrome, which is to take place on August 6. After the final tests in the assembly and testing building, the 20-ton apparatus will be assembled from the Proton-M LV. The launch of the module to the ISS is scheduled for April 2021.
It is worth recalling that the creation of MLM "Science" has been going on for a quarter of a century. Development started back in 1995. At the same time, in fact, the construction of the module began in 2004.
It was assumed that "Nauka" would be ready by 2007, but the transfer for testing at RSC Energia took place only in 2013. However, this is not all. This was followed by numerous postponements of launches, and only in 2017 their reason became known. It turns out that back in the same 2013, pollution was found in the fuel tanks of the module.
Now, after eliminating all the problems, the "long-suffering" module will finally be sent to the ISS.
Nauka will become a multifunctional laboratory where Russian cosmonauts can conduct numerous experiments. Due to the large number of universal seats, the module can be equipped with a wide variety of research equipment.
In addition, now our scientists will have the opportunity to conduct experiments in open space using a special robotic arm ERA, which has several attachment points to the module and can "move" along its outer surface.
And, finally, it is worth noting separately the presence of a separate cabin in MLM. After the successful flight of the American spacecraft Crew Dragon to the ISS, this issue has become especially urgent. If NASA begins to fully use its own transport system, the composition of Russian crews may increase to three people. Therefore, our segment will require an extra bed.