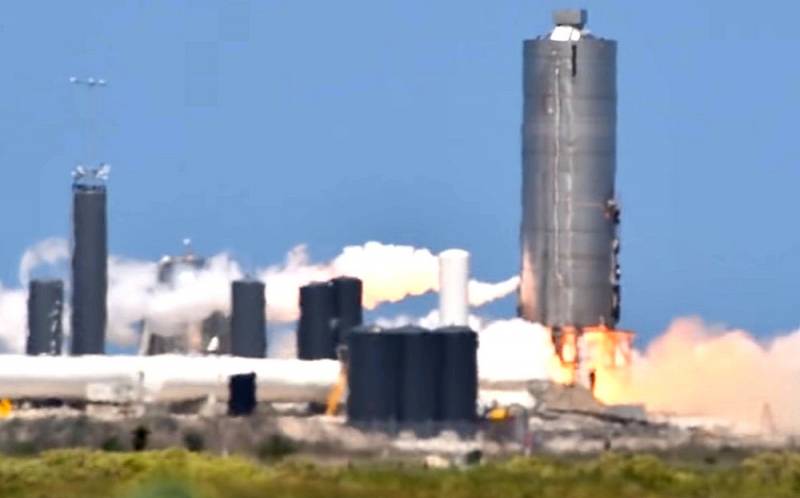 On the night of July 31, SpaceX successfully completed the complete burning of the fifth prototype of the promising Starship spacecraft. It is worth noting that its predecessor SN4 also passed the first round of firing tests in early May, but exploded in repeated tests at the end of the same month.
Elon Musk announced the company's future plans on his Twitter. According to the CEO of SpaceX, in the near future SN5 should jump 150 meters.
At the same time, the functionary added that the corporation plans to speed up the process of creating a promising new generation rocket. The interplanetary spacecraft project will be joined by engineers who worked on Crew Dragon, which successfully completed a manned flight to the ISS.
Recall that Starship & Super Heavy is a reusable missile system in which both stages will be reused. According to the developers, such a system will be able to launch more than 100 tons of cargo into low-earth orbit and refuel by a tanker (a modified version of the second stage). At the same time, its launches will be cheaper than that of the Falcon 9.
In addition, a modified version of the complex, where the second stage of the Starship is a manned spacecraft, is considered by NASA as a transport system for delivery by an astronaut to the moon, and Elon Musk himself plans to use it to send people to Mars in four years.
The rocket will use methane as fuel. Apparently, it is for this reason that the development of a promising device is still going "with a creak". Successfully passed tests alternate with explosions, which have already destroyed four prototypes.