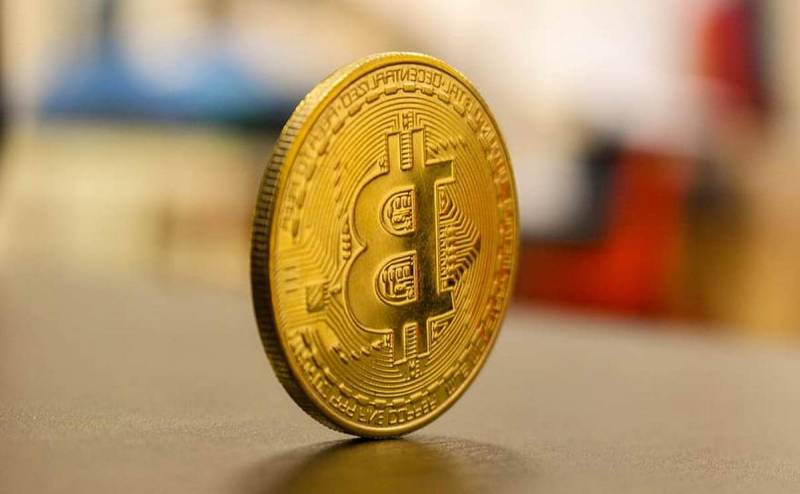 The world is clearly going crazy. In the "coronavirus", investors, both professional and amateur, prefer to invest in gold, silver, shares of American IT companies and bitcoins. If everything is clear with the first three positions, how did the cryptocurrency suddenly end up among the "defensive assets"?
Precious metals are showing great gains: silver has risen 90% since the beginning of spring, and gold finally broke the $ 2000 an ounce mark last week. There are no questions about them, but bitcoin also grew, from $ 3800 per "coin" in March to 12 thousand, that is, by 220%. Those who have invested their hard-earned money in virtual currency are rubbing their hands, but for how long? How is this "revenge" of bitcoin guaranteed, and is it really worth spending money on it, and not on the usual and reliable gold and silver? Experts point to the following reasons why "virtual coins" turned out to be more attractive than "cut paper" and on a par with precious metals:
At first
, it is believed that bitcoin, unlike national currencies, cannot be so simply "printed", because it is not subject to inflation. Due to global volatility, US Treasuries are now showing negative returns. Against the background of the "coronacrisis", the world's largest
economy
USA is showing serious slowdown.
Secondly
, the segment of online commerce and online payments is actively developing, which by the end of the year may grow to a volume of 5 trillion dollars. As a result, investing in Bitcoin has proven to be extremely profitable again since its collapse in 2017. But how long will the "attraction of unheard of generosity" last this time?
Over the past few years, the word bitcoin and the names of other cryptocurrencies have become commonplace and are no longer so hard on the ear. True, when you start to understand this, you involuntarily start scratching your head. What kind of "bitcoin mining" that you need to "mine" on "farms"? Someone clearly once played computer games, or the creators of all these "virtual coins" just have a good sense of humor. If national currencies are backed by the economies of these states, or at least a dozen AUG, like the US dollar, then how are cryptocurrencies backed? If something bad happens and the Internet disappears, what will investors be left with? In the case of gold or silver, there will be bars of the precious metal on hand, dollars or euros can be sold or bought with them. After Mavrodi, people at least have "candy wrappers" in their hands.
From all these projects there is a strong spirit of a global financial scam, to which they still turn a blind eye, since many involved in it "cut the loot". However, in our country this has now become stricter. Recently, a new law was signed in Russia, which defines the "digital currency":
Digital currency is a set of electronic data that can be accepted as a means of payment that is not a monetary unit of the Russian Federation or a foreign state, as well as as an investment.
The law introduces a ban on the use of "digital currencies" as a means of payment for goods or services, as well as advertising them as a means of payment. The acquisition of bitcoins and other cryptocurrencies in our country is also limited. Citizens will be able to purchase digital financial assets (tokens) from credit institutions only if they were issued within the framework of Russian legislation. Russians will also be able to purchase digital assets issued outside Russian law, but only on foreign platforms.
Where to invest their hard-earned money, everyone decides independently. However, whether "farm-mined" bitcoins can be considered a "reliable defensive asset" is a very controversial question. Perhaps, the intervention of the state in this issue should only be welcomed.