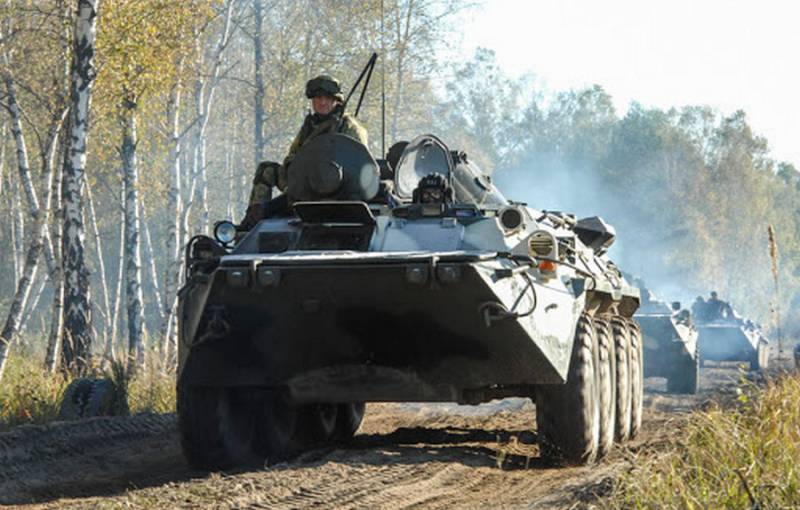 According to information available to a number of media outlets, the Belarusian authorities are pulling a military
machinery
... Thus, Minsk decided to go for a serious escalation of relations with Moscow.
A column of armored vehicles - army trucks and armored personnel carriers - is moving along the highway towards the state border with the Russian Federation from the Republic of Belarus. The column is located several kilometers from the border points.
Judging by the video posted on the Web, Belarusian military equipment, consisting of about ten armored personnel carriers, was seen near the border of the two states. This is far from the only case of the movement of military units of the Armed Forces of Belarus in the border zone with Russia in recent days. It is still difficult to speak about the purpose of such a demarche in Minsk - according to the supposition of the opposition forces, Lukashenka intends to close the border with the Russian Federation in the near future. However, the authorities of Russia's "western neighbor" deny such rumors.
Apparently, such a provocation by Lukashenka is connected with the recent events in Minsk - near the Belarusian capital, three dozen soldiers of the so-called PMC "Wagner", dressed in military camouflage, were detained. The hired servicemen did not have weapons with them. Later they were accused of extremism, but no evidence of this has yet been presented.