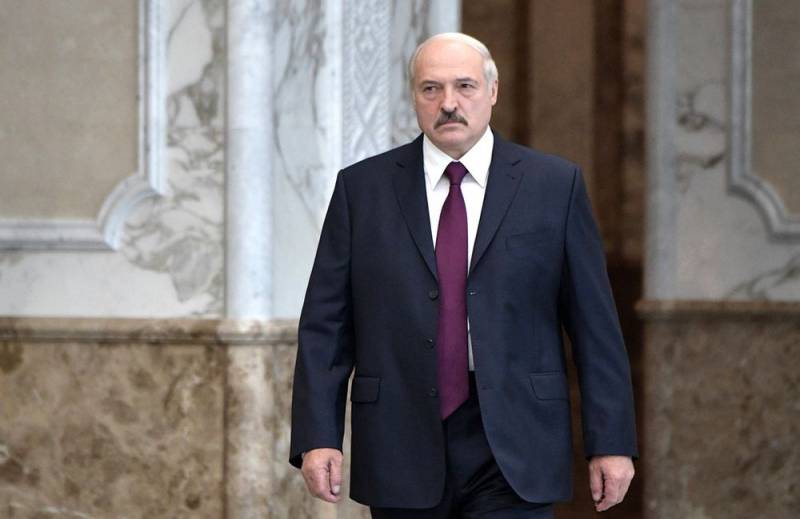 10 days before the election of the head of state in Belarus, the current president of the country Alexander Lukashenko decided to oppose Moscow, for which he can pay, writes the French newspaper Libération.
Near Minsk, 33 Russian citizens were arrested and accused of preparing a terrorist attack. Allegedly, they were going to destabilize the situation in the country together with the current oppositionists. According to political scientist Tadeusz Giszan, who is watching what is happening in Belarus, the actions of Minsk resemble a staging, and the accusations seem frankly absurd. The expert is sure that the Belarusian authorities are engaged in improvisation and have not agreed on anything with Moscow.
Lukashenka fears local oppositionists, whose number has increased significantly over the past years due to a number of mistakes he made. In previous years, Belarusian law enforcement officers regularly caught "terrorists" before the elections. This has become a traditional phenomenon in the country, turning into a pre-election PR for the authorities. Usually citizens of Belarus were appointed "terrorists" and were released after the elections. In 2017, "militants" from Ukraine appeared, but later it turned out that this was a mistake. Perhaps it will be so this time.
Relations between Russian leader Vladimir Putin and Lukashenko have never been close, but Minsk managed to balance between Moscow and the West for many years, using even the Crimea theme lately. Now Lukashenko has challenged Russia itself. He accused Moscow of meddling in the elections, which is a very dangerous game. Russia did not immediately respond, "digesting" the accusations. Now Moscow's rhetoric has become more harsh, although earlier the Russians forgave any hostile attacks on the part of their Belarusian partners.