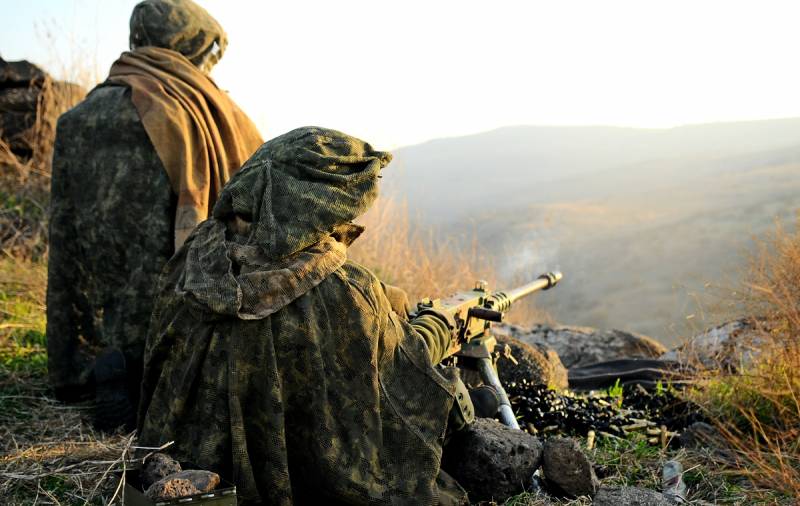 The Jewish state is the strongest in the Middle East, including Turkey and Russia. This conclusion can be drawn from a study conducted by military analyst Kenneth Brower. His many-page work was published on the website of the Center for Strategic Research "Begin-Sadat".
The study notes that the USSR was the actual enemy of Israel in the Cold War, but in cases where the IDF, in one way or another, directly encountered Soviet military specialists, the combat skills of the latter were assessed as "not impressive."
Yes, Russia has now become a friendly state, but the Kremlin, in pursuit of its own interests, has sent small expeditionary units to Syria.
The Israelis once said they could destroy the Lebanese military in 45 minutes. Based on this, the Russian expeditionary force, which is mainly concentrated around only one airfield, appears to be a 15 minute target.

- notes the author.
Mr. Brower reports that as early as the late 1980s, it was estimated that even the mighty Soviet military would have found it nearly impossible to operate effectively in the Middle East. Israel's very significant military potential and relative remoteness would have made the Soviet military campaign extremely difficult. Further, the author of the work argues that a possible collision in the Middle East of the aviation and the navy of the USSR with the Israeli military did not bode well for the Kremlin.
All of this was true then, but it is still true today. Israel can defeat any conceivable expeditionary force sent by Russia, but obviously cannot defeat the Russian Federation itself or reach Moscow. Likewise, Russia cannot defeat Israel or reach Jerusalem.

- the expert states.
He also touched upon Mr. Brower and the "Turkish issue". He recalls that although Ankara used to be friends with Jerusalem, now Turkey is headed by an anti-Israeli "Islamist dictator" who has "grandiose plans" for the production of modern aircraft and warships.
These plans are unlikely, he continues, will ever reach their target due to the ongoing decline in local
the economy
and the collapse of the value of the national currency. The Turkish military usually does not use the most advanced weapons, many of which are already outdated. It is believed that the Turkish military is two to three decades behind the Israelis.
Although Turkey has never participated in the Arab-Israeli wars, its current leadership, according to Mr. Brouwer, is capable of provoking a conflict.