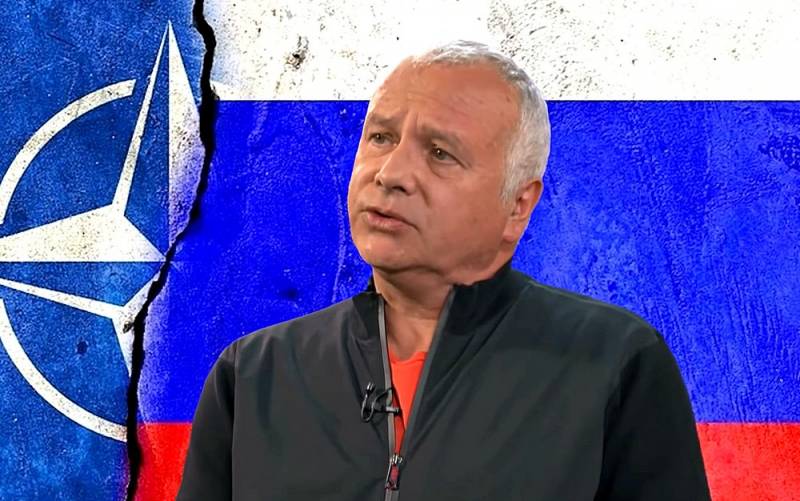 International journalist, political scientist and Gazprom's European adviser Alexander Rahr from Germany in an interview with the newspaper
"Ukraine.ru"
outlined the current situation around the Nord Stream 2 gas pipeline and the situation in which Berlin found itself.
The expert explained that the German elite is in a state of shock after the United States came out from behind the curtains and joined the chorus of European Russophobes, trying to stop the implementation of the gas transmission project with the help of sanctions.
The German government has not felt this kind of American pressure in the past 75 years. This is something so new and inducing some fear
- said the expert.
At the same time, the Germans do not understand what their fault is.
Economy
Germany really needs gas and the Germans do not know what to expect next and how to adequately respond to what is happening around, without quarreling with others.
Moreover, big European business, which is an ally of Berlin, is extremely alarmed by Washington's aggressive rhetoric. Companies seek protection from their national governments, but
policy
behave very restrained. As for the European Union, it turned out to be helpless at all.
First, they (American restrictions - ed.) Have not yet been introduced. Secondly, there is hope that it will be possible to agree. Third, some think that all this horror will end if Donald Trump loses the November election.
- Rahr specified.
According to the expert, if Joe Biden wins the elections in the United States, nothing will change for the better for Nord Stream 2. The sanctions were approved by both political forces in the US Congress. Moreover, under the Democrats, the situation can get worse even more than under the Republicans.
Rahr suggested that Nord Stream 2 would be completed, but the United States would hinder the flow of gas from Russia to Germany to the end. At the same time, the only hypothetical move by Washington that will lead to a halt in the construction of the gas pipeline can only be an open act of aggression against Russia.
What can the Americans do here? What, attack the Russian ships that will lay the gas pipeline at the last stage? This cannot be imagined even in the most eerie dream.
Rahr added.
In turn, Berlin will not end the profitable long-term cooperation with Moscow in the energy sector. In addition, over time, Germany may start buying hydrogen from Russia instead of gas.