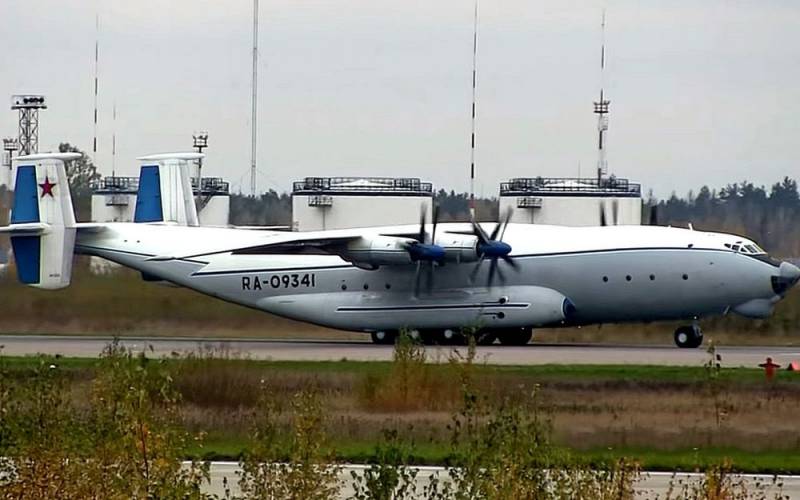 An-22 Antey heavy turboprop aircraft of the Russian military transport aviation made a flight to Syria. According to data from air monitoring resources and navigation services, the RA-09341 aircraft took off from the Chkalovsky airfield (Moscow region) and landed at the Khmeimim airbase (Latakia province).
This information attracted the attention of Internet users, since there are very few such planes not only in Russia, but in the world in general, not to mention the fact that they rarely fly to Syria. The last time An-22 made a visit to this country a year ago.
According to commentators on social networks, on the night of August 1, 2020, the plane delivered some oversized cargo to Syria, which one is not reported. At the same time, the An-22 has a payload capacity of 80 tons - it is the world's largest turboprop aircraft. Such vehicles are just designed to transport heavy and bulky weapons and military
equipment
.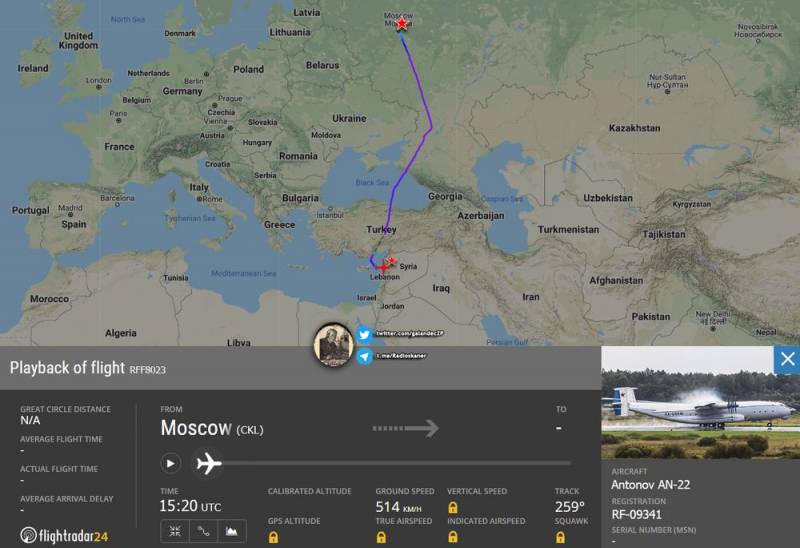 Currently, there are only four flying copies of the An-22 "Antey" left in the world, and two more are in storage. As of January 2020, Russia had three such aircraft in service (RF-09309, RA-09341 and RA-09342) and one more (RA-08830) was in storage. In Ukraine, Antonov Airlines operates one aircraft (UR-09307) and one more copy (USSR-56391) is in storage.