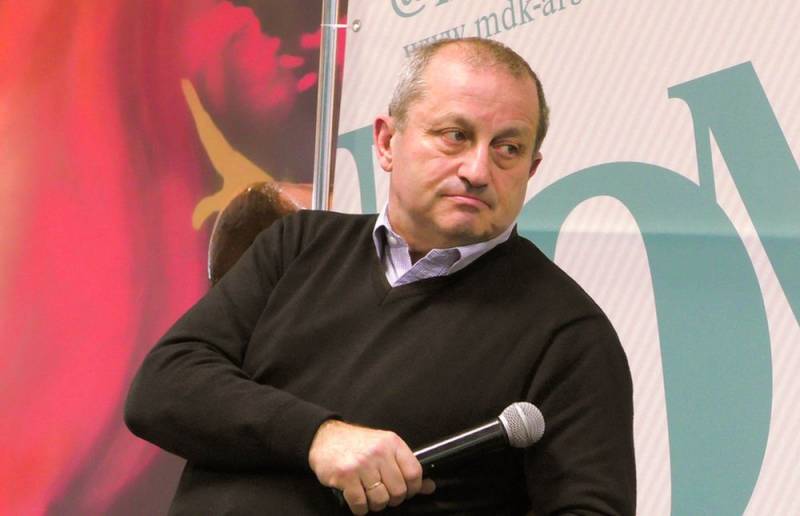 Military
political
expert, ex-head of the Israeli special service "Nativ" Yakov Kedmi in an interview with the publication
"Ukraine.ru"
stated that the existence of the United States is in jeopardy as the Democratic Party mindlessly "rocks the boat."
According to Kedmi, the current US President Donald Trump and the federal authorities in general no longer control the situation in the country. Each state and city, taking into account local circumstances, has its own specific environment.
The degree of anarchy and neglect is different. Events develop spontaneously and it is not clear how everything will end. In any case, what is happening weakens the United States and harms the existence of a united and capable state.
The expert believes that an attempt by the political forces to influence the government and the results of future elections is very dangerous. This can continue after the elections, and various political groups can organize demonstrations.
At the same time, Washington, despite its internal difficulties, does not stop trying to resolve foreign policy issues. The main problem for the United States is China, but there are other competitors.
But not in the demagogic vein that American propaganda is shouting about. Chinese communism has no expansion plans. But the very strengthening of China as
economic
, both political and military, threatens US hegemony
- the expert is sure.
Kedmi predicts that Washington's confrontation with Beijing, Moscow and Europe is inevitable. In any case, as long as the United States tries to maintain its dominance on the planet. But the world has already changed, it will not allow the preservation of unipolarity, and the United States simply does not have the strength to remain the hegemon and the gendarme. The example of Syria is proof of this.
At the same time, Washington will be able to come to an agreement with Moscow if it stops aggressively slowing down the development of Russia and leaves the post-Soviet space, including Eastern Europe. Now you need to cooperate and take into account the interests of others, and not try to impose your opinion by force.