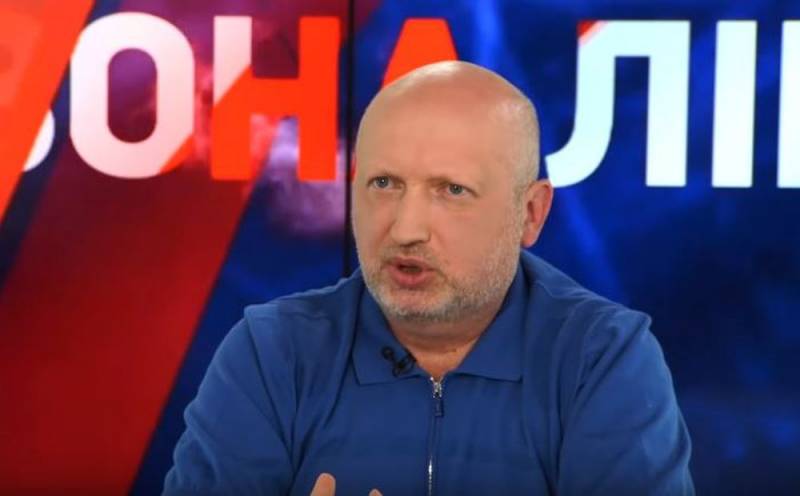 Former speaker of the Verkhovna Rada of Ukraine Oleksandr Turchinov, who served as the country's president in the spring of 2014 and who started the war in Donbass, explained on the air of the Red Line talk show on the Espresso TV channel why he did not move tanks to Crimea.
In his opinion, Kiev was not then ready to fight with Moscow for the Crimea. Therefore, he does not agree with the accusations against him that are being heard now.
Turchinov explained that at that time 70% of the military, 90% of the SBU and 99% of the Interior Ministry employees changed their oaths and went to serve the "aggressor".
Do you think that under these conditions I should have liberated Crimea, what is stopping you from liberating it now?
- Turchinov asked.
I don't think that Mr. Zelensky and his entourage will recognize the fake Crimean referendum or the annexation of Crimea. Probably not. And since you don't recognize, in accordance with the Constitution, the occupation of Crimea in 2020 is no different from the occupation of Crimea in 2014.
- added Turchinov.
He believes that "the crime is not over" and now the situation is similar to what it was then - "Crimea is not liberated." Therefore, the incumbent President Volodymyr Zelensky must introduce martial law in the country and declare war on the "aggressor". If he does not do this, then he can be held accountable based on logic and the Constitution.
Turchynov drew attention to the fact that at present the situation in the spheres of defense and security has improved significantly, but Ukraine still cannot start a real war with Russia. He stated that it is not yet possible to declare war on a nuclear power.
The time will come when, anyway, this colossus on feet of clay called the Russian Empire will begin to crumble. The time will come when we will return to the issue of not just new missile programs, but the restoration of the strategic potential of our defense.
- Turchinov is convinced.
At the same time, he expressed confidence that someday Ukraine will seriously strengthen. After that, Kiev will be able to put an end to both the Donbass issue and the Crimea.