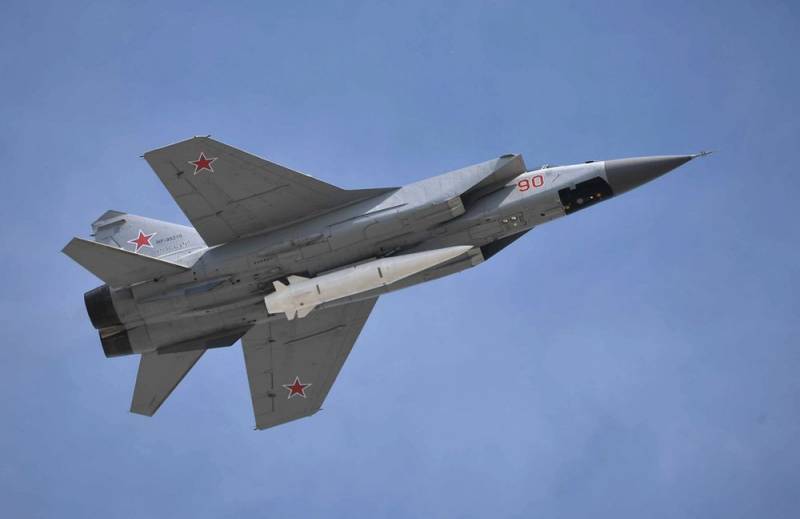 After Russia acquired the Kh-47M2 Dagger hypersonic aircraft missile systems, the strike on the radar station in Greenland ceased to seem fantastic, writes the oldest Danish newspaper Berlingske.
Analyst at the Royal Danish Military Academy, Lieutenant Commander Anders Pook Nielsen, explained to the publication that today Moscow does indeed have such capabilities. He painted the picture quite simply. The Russian fighter, armed with the "Dagger", will take off from one of the air bases in the Arctic and head for Greenland. After a while, he will release the "Dagger" and the early warning radar station located at the US airbase in Tula (Kaasuitsup commune) will cease to exist. And now there is nothing to oppose this scenario.
Thule radars are part of a missile shield, and in case of war, the Russians will definitely want to destroy them. And now they are practically not protected in any way, so the Americans have new tasks in Greenland.
- Nielsen is sure.
He specified that the exact range of the "Dagger" is unknown, but the fact that this missile is capable of covering a distance of 1 kilometers has been confirmed. The presence of this missile completely changes the military balance of power in the Arctic in favor of Russia. Therefore, the United States urgently needs to come up with something to counterbalance. The military expert believes that a difficult situation has now developed and any erroneous actions can provoke an escalation.
According to Nielsen, the emergence of a conflict in the Arctic is more real than the threat to the Baltic countries from Moscow. Russia will suppress any actions of the Western countries in relation to the Northern Sea Route, which Russians consider to be their internal waters. And if Moscow is disturbed by someone in this region, it can react.
I think the Russians will perceive this as an extreme violation of their sovereignty, and the situation may get out of control
- summed up Nielsen.