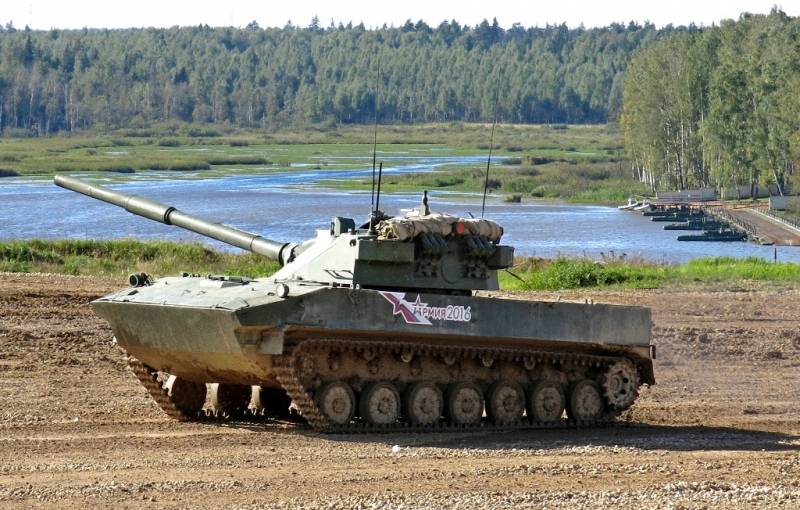 The Russian self-propelled anti-tank gun 2S25 or "Sprut-SD" with a 2-mm caliber 75A125 gun will give India undeniable advantages in the war with China in the Himalayas, writes the American edition of Military Watch.
The short but bloody clashes with the PLA in the mountains in June 2020 killed about 150 Indian troops. Now the Indian Ministry of Defense is thinking about purchasing a light tank that would feel great in mountainous areas. India is armed with about 3,5 thousand Russian tanks, in the T-90S "Bhishma" and T-72M1 variants. But this is not enough for New Delhi, and the Indians ordered about 500 more T-90MS units for warfare in the extreme conditions of the northern border areas. But these are heavy combat vehicles (about 47 tons), so the Indians will need the Sprut-SD, which weighs only 18 tons.
India now simply does not have a suitable light tank for warfare in the highlands, while China has a Type 15 (ZTQ-15 with a 105-mm cannon weighing up to 36 tons), which is already deployed in large numbers on the western borders of the Celestial Empire. Therefore, the Indians are in dire need of tanks that can counter the Chinese Type 15 in difficult climatic zones.
Light tank Type 15. Photo: Wikimedia Commons
"Sprut-SD" can float and is operated in the Airborne Forces and the Russian Marine Corps. It entered service in 2005 and is perfect for mountainous terrain. It has a hydropneumatic suspension and its light weight allows it to operate up to 4000 meters above sea level. With its 125-mm cannon "Sprut-SD" is capable of penetrating the armor of any existing tank, we are confident in Military Watch.
The lightness and, accordingly, the airborne capability of the Sprut was made possible thanks to the aluminum armor and composite materials. At the same time, the Russians had to sacrifice their armor, which is significantly weaker than that of standard tanks. But the maneuverable and small Sprut-SD still needs to get into, so the Chinese Type 15 is guaranteed problems.