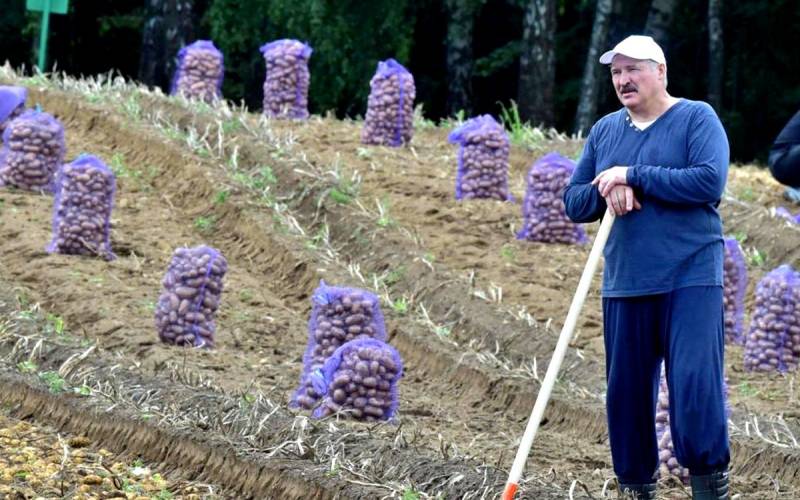 Very soon, on August 9, the next presidential elections will be held in Belarus. Much will depend on their outcome in further relations between Minsk and Moscow. President Lukashenko can hardly be called "pro-Russian," and in recent years he has broken many plates with the Kremlin. However, it is not a fact that his replacement, who could come as a result of the "Belarusian Maidan," if the West does not recognize the election results, will be better for us.
Since the Kremlin has no "candidate" for it, any alternative to Lukashenko will be pro-Western, which means that Belarus will follow the path of Ukraine, tearing
political
, military and
economic
ties with Russia. What can our countries lose?
Moscow and Minsk are closely interconnected. Belarus is an important transit route to Europe, accounting for 4% of Russian exports. However, the scale of economies and the degree of dependence on each other are incomparable.
At first
Belarus is heavily dependent on Russian gas, purchasing 20 billion cubic meters annually. Moreover, its GTS belongs to Gazprom. For political reasons, Minsk may refuse purchases and switch to the use of "European gas". But first, he will have to nationalize the GTS by paying Gazprom the $ 5 billion stipulated in the agreement, as well as returning all his investments. After that, it will be possible to switch the pipeline to reverse mode, pumping gas from Ukraine, Poland or Lithuania, if an interconnector is made.
Another question is that there is no free gas there for Belarusians. Two years later, Warsaw completely abandons purchases from Gazprom, in exchange for expanding the capacity of the LNG terminal and building the Baltic Pipe. The surplus will be sold with pleasure, but with an extra charge. Then Minsk needs to keep its fists for Nord Stream 2 so that the Germans can achieve the lifting of the restrictions on the Third Energy Package. There will be "blue fuel", but the intermediary's margin will not go anywhere.
Secondly
dependence on Russian oil remains. Yes, demonstration purchases from alternative suppliers are underway, but you have to pay more for it. Only Moscow "according to Friendship" supplies raw materials at a price lower than the world one. With the loss of the "allied discount", the products of Belarusian refineries will no longer have a competitive advantage over European ones. The profitable business will be done away with, it is predicted that at least one refinery will stop working.
Thirdly
, the rise in the price of energy resources will painfully hit the rest of the Belarusian economy. So, agriculture feels quite comfortable only on cheap fuel and lubricants, as well as inexpensive electricity obtained from gas generation. With the severance of trade relations, Minsk will also lose access to the Russian market, which accounts for over 40% of exports.
It turns out that Belarus will lose much more than Russia. But will that stop her pro-Western politicians? The example of Ukraine shows that it is not.