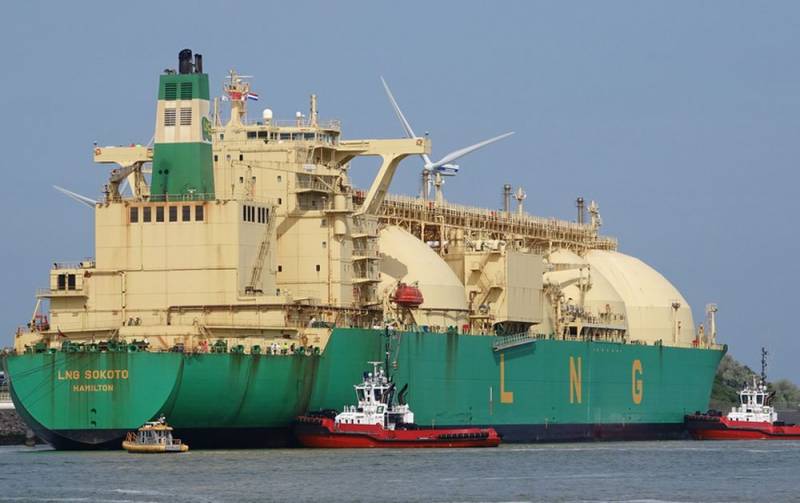 Berlin's plans to supply liquefied natural gas from North America are thwarted. The implementation of the Goldboro LNG project in Nova Scotia (Canada), under which the German government issued a loan guarantee of $ 4,5 billion, has once again stalled.
Originally Canadian energy company Pieridae Energy, which operates Goldboro LNG, planned a Final Investment Decision (FID) for the $ 30 billion project by September 2020, 10. Canadians have a 20-year agreement with Germany's Uniper to purchase LNG. However, in the spring of 2020, Pieridae Energy, due to the COVID-19 pandemic and falling gas prices, postponed the adoption of the FID until June 30, 2021 and convinced German partners of the correctness of this measure.
This time, the Canadians informed the Germans that the engineering company Kellogg Brown & Root had violated its obligations and refused to build the Goldboro LNG plant on a turnkey basis on the same terms. The contractor wants to change the terms of the contract. Pieridae Energy is now exploring options for getting out of this situation, ranging from going to court, to negotiations with other contractors. However, all this can delay the implementation of the project.
The Goldboro LNG plant is to produce 9,6 million tons of LNG per year (about 14 billion cubic meters of gas) from American raw materials, which will be supplied to the enterprise via a gas pipeline. At the same time, Uniper (Gazprom's partner in Nord Stream 2) is ready to buy out 50% of the LNG produced over two decades, for which it received the aforementioned loan guarantee from Berlin.