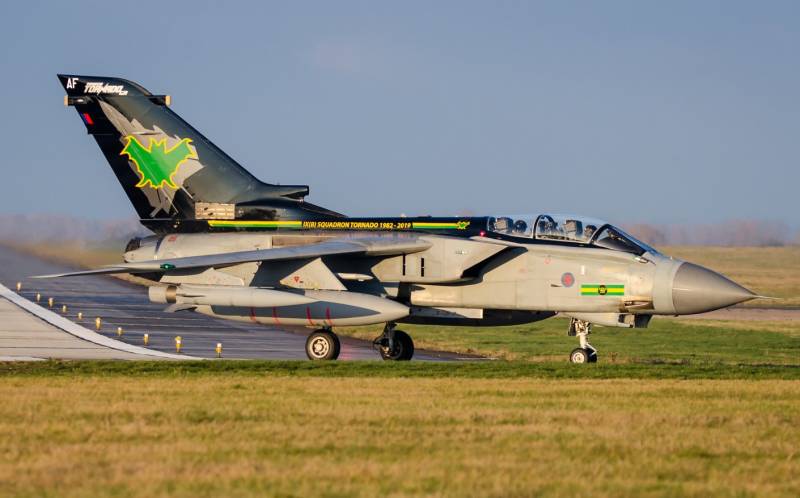 The Royal Joint Institute for Defense Studies of Great Britain (RUSI) studied the situation and gave Russia useful advice on how to behead the British Air Force in the event of a major war, writes the American magazine Forbes.
It turns out that it is enough to destroy only two bases on "Foggy Albion" and the Royal Air Force of Great Britain (RAF) will virtually cease to exist, having lost most of its personnel and aircraft.
The RAF now has eight fighter squadrons. Seven fly on twin-engine multi-functional fighters of the fourth generation Eurofighter Typhoon (160 pieces) and one on single-engine stealth multi-functional fighter-bombers of the fifth generation F-35 (15 pieces).
The problem is that all Typhoons are at two poorly defended bases - Lossiemouth in Scotland and Coningsby in Lincolnshire. At the same time, the F-35 are based at the Marham base in Norfolk.
The concentration of all Typhoon squadrons at two main operating bases, where there is no ground-based air defense, means that they are vulnerable to attack by long-range missiles in the event of a major conflict, especially from Russia
- says analyst Justin Bronk.
Moreover, Moscow is already deploying long-range cruise and ballistic missiles, such as the Caliber, Avangard and Kh-101. The Russian Navy is firing "Caliber" from ships and submarines. Russian strategic bombers carry the Kh-101, and the Avangard (hypersonic intercontinental missile system) is in service with the ground forces of the Strategic Missile Forces. And there is simply nothing to intercept all this.
The UK has no missile defense of its own. Therefore, in case of war, it will have to be borrowed. But if the enemy strikes before the ally's missile defense appears on the territory of Great Britain, the consequences will be dire.
The RAF is unable to quickly repair damaged aircraft or replace destroyed aircraft with new ones. In this matter, London's possibilities are extremely limited.