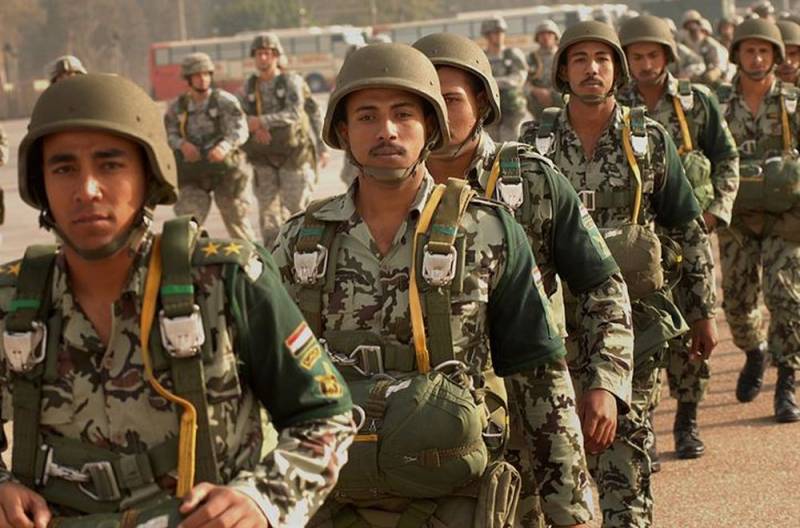 Cairo sent about 150 of its troops to Syria to participate in hostilities on the side of Bashar al-Assad. This was reported on July 30, 2020 by the Turkish Anadolu agency, referring to "credible Syrian oppositionists."
"Trusted sources" informed the agency that a plane with the military from Egypt arrived at the airfield near the city of Hama (220 km from Damascus). At the same time, the Turkish authorities claim that the Egyptians are coordinating their actions in Syria with the pro-Iranian groups and the IRGC of Iran.
With this statement, the Turks are trying to attract the attention of the United States and drive a wedge in relations between Egypt and Israel. According to Ankara, Egyptian soldiers are on the front line near the city of Saraqib (Idlib province) and in the Khan Asel region (Aleppo province).
Before that, Egypt, France and a number of other countries accused Turkey of transferring 15 thousand pro-Turkish militants from Syria to Libya to support the PNS Faiz Saraj, who opposed the LNA Field Marshal Khalifa Haftar. There is indeed a Turkish-Egyptian conflict of interests on the territory of Libya, which can be felt in the countries of the region.
Therefore, the Turks could answer symmetrically, because since the fall of 2016, the Arab and Iranian media have periodically reported a thaw in relations between Cairo and Damascus, as well as the presence of the Egyptian military in Syria, including pilots, calling this a "natural course of events", since both countries are fighting Islamists.
In addition, Syrian officials have repeatedly said that they would welcome the participation of the army of any Arab country in the confrontation with terrorists on Syrian soil. However, there is no reliable evidence of the presence of the Egyptian military in Syria.