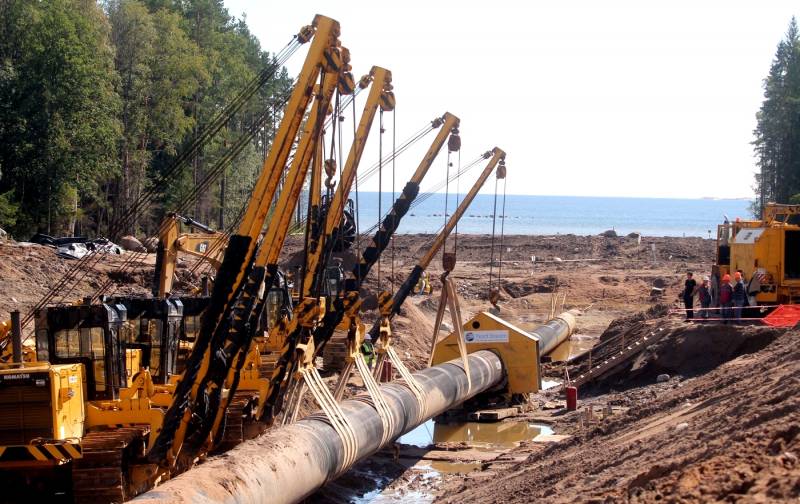 Many analysts call the Nord Stream 2 gas transmission project unprofitable, but the gas pipeline may have a concomitant purpose that has nothing to do with
the economy
... Its construction may be dictated by military purposes, for example, to track the submarines of NATO countries, writes the Polish edition of BiznesAlert.
The commercial side of the issue is of little concern to Russians - this is the military
political
project. Moscow has already spent about $ 30 billion on its implementation, taking into account the infrastructure in Western Siberia. This is a colossal investment that will not bring profit in the long term, because Gazprom will lose about $ 6 per 1000 cubic meters. m. of gas transported through this pipeline.
The infrastructure for monitoring underwater activity in the Baltic has long been established by Russia, but Nord Stream 2 can help the Russians to expand existing capabilities. The safe operation of offshore gas pipelines is only possible with constant monitoring of their technical condition. For this, a huge variety of sensors are installed on the highway.
These sensors can also be used to analyze changes in sea currents in order to detect submarines. Therefore, offshore gas pipelines can be part of a military monitoring system. Thus, there are grounds for amending the Convention on the High Seas by excluding the provisions on the freedom to lay pipelines.
Poland signed the Convention in 1958 when it was adopted by the UN. At the same time, the military threats associated with Nord Stream 2 are analyzed by the NATO Energy Security Center of Excellence. However, this topic is not yet on the official agenda due to disagreements between the countries of the Alliance, BiznesAlert sums up.