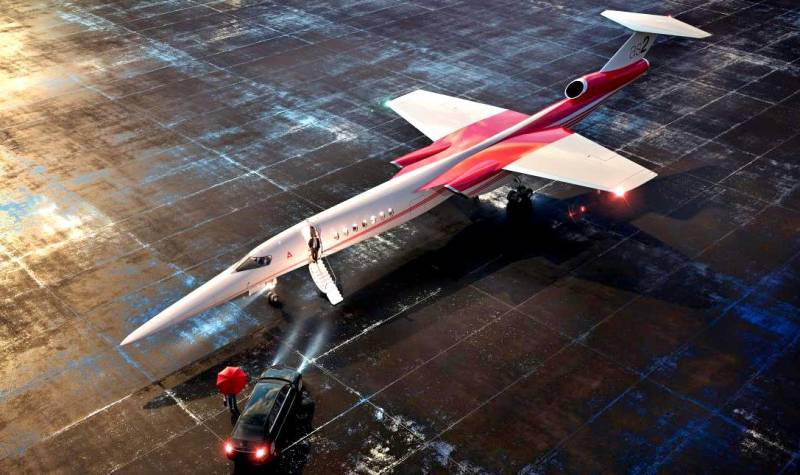 Serial production of the promising supersonic airliner AS2 may begin as early as 2023. Representatives of the American company Aerion Supersonic announced this to journalists from Flightglobal.
It is assumed that at the first stages the production volumes will be small. However, in the future, the company plans to build up to 36 liners per year.
Recall that the development of the AS2 supersonic passenger aircraft started in 2014. The liner will be able to take on board up to 12 passengers and move at a cruising speed of 1,4 - 1,6 Mach over water and 1,2 Mach over land. The first flight of the brainchild of Aerion Supersonic is scheduled for the same 2023.
According to the developers, the aforementioned speed reduction and special aerodynamic design will almost completely eliminate the occurrence of shock waves. It was these "claps" that became the main reason for the international ban on supersonic flights over populated areas.
It is known that the promising aircraft will be equipped with three power plants with a thrust of at least 69 kilonewtons each. The maximum take-off weight of the AS2 will be 54,8 tons. The length and height of the liner are 51,8 meters and 6,7 meters, respectively, and the wingspan is 18,6 meters.
Aerion Supersonic claims that its supersonic passenger aircraft will be able to cover the distance of 7,8 thousand km at a speed of Mach 1,4. If the liner will fly at a speed of 0,95 Mach number, then the range will increase to 10 thousand kilometers.