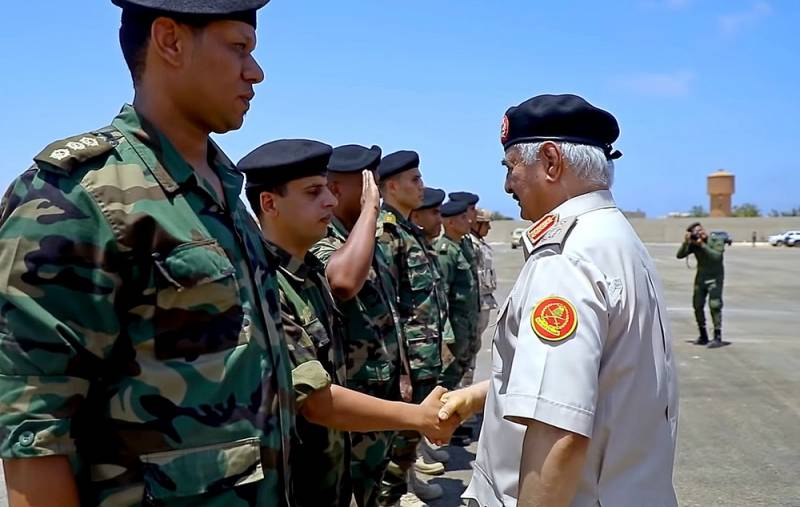 Israel secretly favors Marshal Haftar in the Libyan conflict in his confrontation with the NTC army, led by Faiz Saraj. Tel Aviv supports Cairo as one of its most consistent partners in the region, hence the Israelis' interest in the victory of the "Haftarites". The Turkish news agency Anadolu reports.
Journalist Joseph Millman in an interview with the British edition of the Middle East Eye said that the Israeli intelligence service "Mossad" trained LNA commanders in Egypt in military tactics, leadership of military operations, competent analysis of the situation and intelligence gathering. During his visits to Cairo in 2017 and 2019, Haftar reportedly discussed with Mossad officials the supply of night vision devices and sniper rifles to the LNA.
Israel believes that if the Libyan National Army wins in the east of the country, a "security wall" will be created to prevent the illegal transportation of weapons from Libya through Sinai to Palestinian terrorists to Gaza. In addition, Haftar, with his oil money, could become a good buyer of Israeli weapons.
Tel Aviv also has a political and energy interest here. Haftar could in the future ensure stable gas transit from Israel through the Mediterranean to European consumers. Another reason is the threat to Egypt from the PNC and pro-Turkish paramilitary groups. Israel is an ally of Egypt in the region, so it readily supports the LNA.