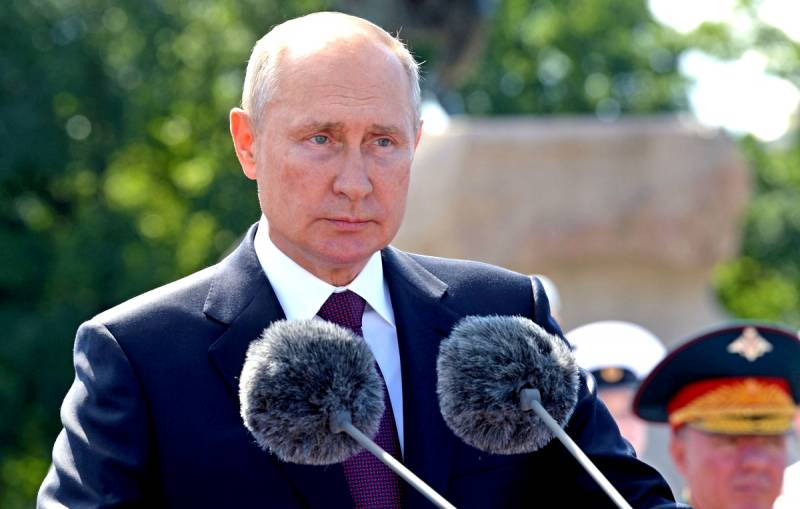 In July, the Russian leader is experiencing the largest popular unrest in his entire presidency, which began 20 years ago. For two weeks now, the protesters in Khabarovsk have been demanding that the "Varangian" Degtyarev be sent away. Sound also
political
demands - many are calling for Putin's resignation. The Kremlin, on the other hand, has not yet found what to answer to disgruntled people. Experts of the German edition of Stern argue about this.
The protests began after the arrest of the popularly elected governor Sergei Furgal and received a new "breath" with the appointment of the faithful "Zhirinovite" Mikhail Degtyarev in his place. Moreover, Moscow did not explain this strange appointment, especially since the widely advertised amendments to the Basic Law of the Russian Federation provide for the election of a governor.
The dissatisfaction of citizens is poorly covered by the Russian federal media - people learn about what is happening mainly from social networks. Meanwhile, the authorities are trying to discredit the protest, insisting on the ubiquitous and insidious "hand of the West", allegedly paying for street actions. Degtyarev also told reporters that he supposedly had evidence of outside influence on what was happening. But he couldn't imagine them.
Confusion is written on the face of Vladimir Putin himself. During the July 26 naval parade in St. Petersburg, he had dark circles under his eyes, apparently not least due to the events in Khabarovsk. The Russian president looked exhausted and tired
- notes Stern.