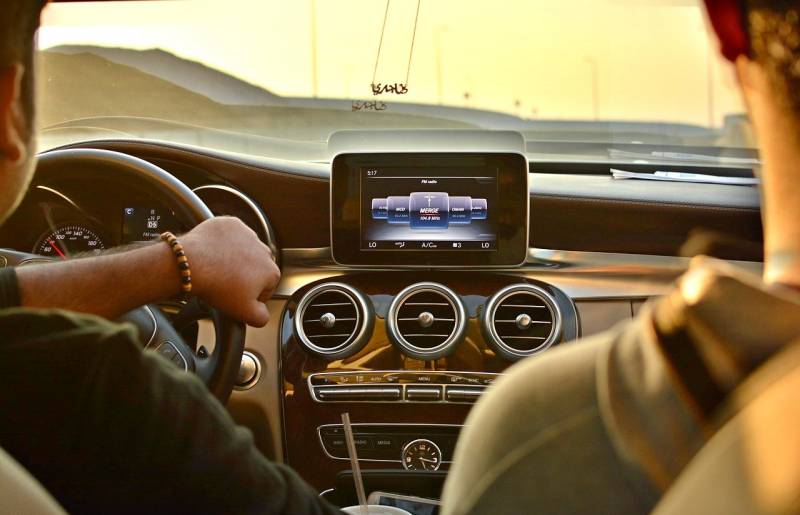 The Ministry of Industry and Trade of the Russian Federation plans a mass introduction of devices that block the ignition of a car in the event of alcohol being detected in the driver's breath. The corresponding concept should be worked out by the end of the year. It is reported by
Kommersant
with reference to the minutes of the meeting of the department with potential developers of "alkozamkov".
At the moment it is known that by October the issue with the options for providing Russian car owners with the aforementioned devices should be resolved. In addition, by the end of the year, the department plans to work out a mechanism to "stimulate" potential manufacturers of "alkozamkov".
According to the information from the publication, the meeting was attended by representatives of Meta Research and Production Company, ITELMA Research and Production Enterprise, NIIMA Progress JSC and Omega LLC. Moreover, Meta already has a ready-made device, but it has a number of disadvantages.
For example, in order for the device to correctly perform the test and not block the ignition by mistake, the driver is prohibited from eating, smoking and drinking water before the test. It is also not recommended to use perfume, shaving lotion, and mouthwash. In general, the device requires serious work.
However, even after eliminating the above-described "inconveniences", there will be nuances that require attention. In particular, how does the device "understand" that the driver has passed the test (in the case of a single exhalation)? If the device monitors the presence of vapors while driving, the lock will "react" to a drunk passenger.
However, there are "snags" not only in
technical
component of know-how. In the future, "alkozamok" will receive the status of "measuring instruments" and will have to undergo regular checks. Thus, according to Yaroslav Fedoseyev, a representative of the NTI "Autonet", the mass installation of such devices will "generate" a whole market for their removal.
As for the approximate cost of the "alkozamok", it currently fluctuates in a fairly wide range from 25 to 120 thousand rubles.