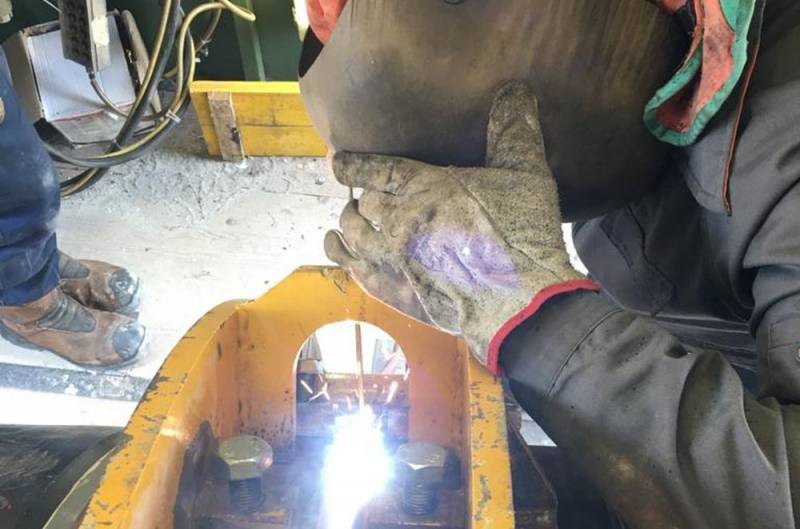 On July 28, 2020, the last seam was welded on the Trans-Adriatic Gas Pipeline (TAP), a competitor to Turkish Stream. This is reported by TAP in its official Twitter account.
This means that now all 878 km of the gas pipeline are connected into a single whole, from the TANAP (Trans-Anatolian Gas Pipeline) gas pipeline to the receiving terminal in Italy. The next stage in the opening of the Southern Gas Corridor is over. Thanks to everyone who contributed to this success!
- said in the TAP statement.
The last weld in the #pipelines was completed. This means that 878km are now joined, from @tanapofficial through to the pipeline receiving terminal in #Italy.

Another milestone in our journey to opening the #SouthGasCorridor... Thank you to all who contributed to this success! pic.twitter.com/O3yIyfzPSN

- TAP (@tap_pipeline) July 28th, 2020
Most recently, on June 9, 2020, TAP reported on the completion of the construction of a 105-kilometer section laid along the bottom of the Adriatic Sea. TAP goes from the border with Turkey through Greece and Albania to Italy.
New information suggests that the entire Southern Gas Corridor may soon be commissioned. Through it, Greece, Bulgaria, Albania and Italy will receive a total of 10 billion cubic meters. m. of gas per year from Azerbaijan.
TAP will receive gas from the TANAP gas pipeline with a throughput capacity of 16 billion cubic meters. m of gas per year, which passes through Turkey, where it is connected to the Baku-Tbilisi-Erzurum gas pipeline, known as the South Caucasus Pipeline (SCP), which starts from the Sangachal terminal in Azerbaijan. This entire complex gas transmission structure is called the Southern Gas Corridor.
Mayor of the city of Melendugno (Italy) Marco Poti told the media that the TAP should start filling with gas as early as August 2020. At the same time, the TANAP gas pipeline is planned to be inaugurated on October 1, 2020. However, the operator of the TAP gas pipeline has already received a permit from the Italian regulator, which allows him to start gas supplies only in December 2021. This is due to the situation that has developed in the market due to the COVID-19 pandemic. The TAP project is supported by the European Commission, which excluded it from the Third Energy Package.