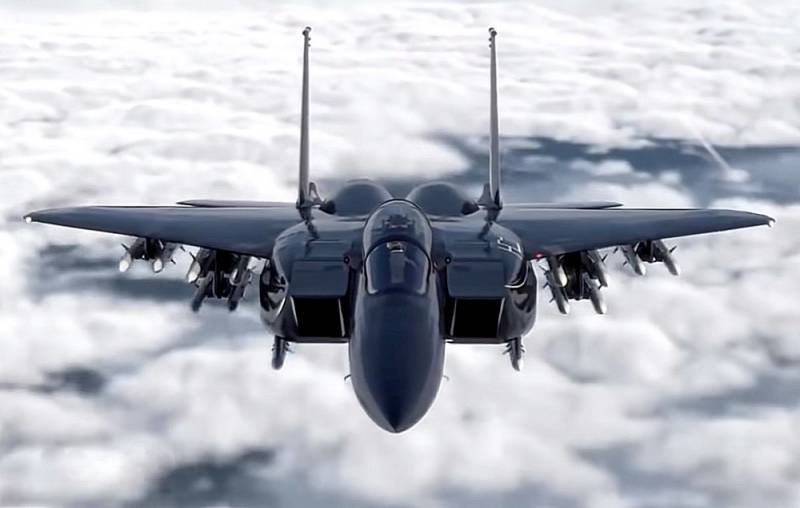 The United States Air Force has signed a contract for the purchase of one and a half hundred updated F-15 aircraft over the next 10 years. Why did the Pentagon need so many fighters of the aging 4th generation and what is the F-15EX version?
The F-15 fighters, developed by McDonnell Douglas, have been in service with the US Air Force for almost half a century. Since their introduction in 1976 and for a long time, they have been the best at achieving air supremacy.
The most widespread are the single-seat F-15C and F-15D. Further modernization of the aircraft led to the appearance in the late 80s of a two-seater strike version of the F-15E Strike Eagle. The car was distinguished by good flight characteristics and a record-breaking payload in its class.
In 2018, Boeing unveiled a redesigned Strike Eagle, designated Advanced Eagle. In terms of its capabilities, the combat vehicle approached the fifth generation fighters (with the exception of
Technology
stealth).
As for the F-15X (later EX) fighter, the aircraft was created on the basis of the F-15 Qatar Advanced (version for Qatar) and according to the Pentagon's plans in the next 10 years it should replace the obsolete versions of the F-15C and F-15D.
The new combat vehicle has several advantages. The versatile aircraft can be used to strike both air and ground targets. At the same time, the F-15EX is considered as a "flying arsenal" capable of carrying a large number of weapons, including hypersonic missiles, and interacting with fifth generation fighters via a protected, inconspicuous radio channel.
The updated version also has a drawback. Its price turned out to be more expensive than that of the fifth generation F-35 fighter. However, the aircraft manufacturer assures that this difference will be leveled over time due to the fact that the cost of a flight hour for the F-15EX is 1,5 times cheaper. Moreover, the resource of the new F-15 will be at least 20 thousand flight hours.