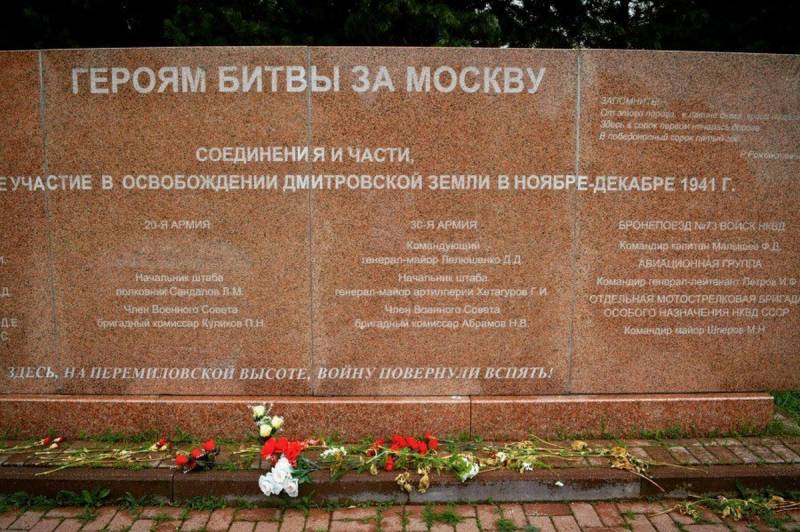 In the city of Dmitrov, near the Russian capital, the name of General Andrei Vlasov was removed from the memorial to the heroes of the battle of Moscow, the Czech
news
iDNES portal.
What a pathetic revenge, what a stupid attempt to rewrite history. The Russian Defense Ministry considers Vlasov a traitor and decided to erase the memory of him. Vlasov distinguished himself in the winter of 1941 as commander of the 20th Army of the Red Army, which repelled the German attack and forced the Germans to retreat
- stated in the material.
He was later captured and sided with the Nazis as the leader of the Russian Liberation Army, whose members are known as the Vlasovites. Local officials said they removed the reference to Vlasov at the request of the Russian military.
After World War II, the court recognized Vlasov as a traitor to the Motherland for going over to the side of Nazi Germany and sentenced him to death. On August 1, 1946, he was hanged in Moscow.
Vlasov's military merits are still controversial in the Czech Republic. In April 2020, in one of the districts of Prague, a memorial to the fallen Vlasovites was even opened. They helped the Prague uprising in May 1945 to fight the Nazis before the arrival of the Red Army. At the same time, the Russian embassy called the memorial a concession to those who are trying to revise the results of World War II, the Czech media sums up.