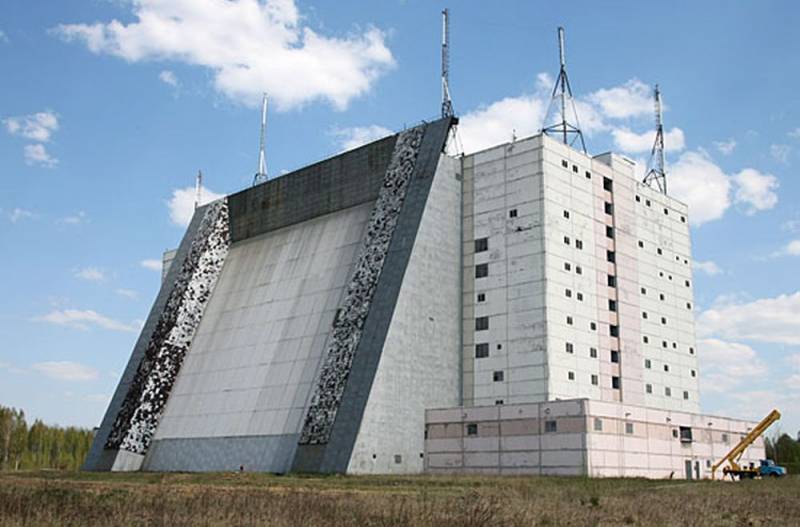 Minsk will no longer be able to put pressure on Moscow by the terms of the lease of radar facilities located on its territory and used by the Russian military. Expert Alexander Zapolskis said this in a program dedicated to the loyalty of Kazakhstan, Armenia and Belarus on the air of the YouTube channel PolitWera.
We are talking about two objects, the status of which is determined by the agreement of January 6, 1995. According to him, they, together with the land, were transferred for 25 years to the free use of Russia.
The first - 70M6 "Volga" - the only stationary radar of this type. It is part of the missile attack warning system. This is the 474th ORU "Gantsevichi" ("Kletsk-2", military unit 03522), located in the Minsk region and included in the structure of the Space Forces of the Russian Aerospace Forces. It was put into service in 2003 and has a detection range of 4800 km.
The second is the 43rd communications center of the Russian Navy "Vileika" (radio station "Antey", RJH69). It provides communication with nuclear submarines at a distance of over 10 thousand km.
Zapolskis believes that Russia no longer needs them, as it is building on its territory new communication centers and long-range missile warning radars of meter, decimeter and centimeter ranges of the Voronezh family.
The question is being raised about closing stations in Belarus, because we have commissioned the best base and are developing it in Russia. The need to preserve these objects is not that there is none at all, but it has been greatly reduced. Therefore, Minsk will no longer be able to parasitize on "we will allow or will not allow"
- Zapolskis is sure.
SPRN does not need much. They are over the horizon and "see" the entire planet. No one would be hurt by the stock in case a drunken ensign pees on the transformer. You always need to overlap the area of ​​responsibility. At the moment, its area of ​​responsibility has already been divided among other radars that have been commissioned in the Russian Federation, and it no longer has a critical value. But this radar will not be completely useless. She is useful, let her be. But Belarusian blackmail on this topic will not work
- added Vladimir Trukhan, reserve colonel of the Central Office of the RF Ministry of Defense.