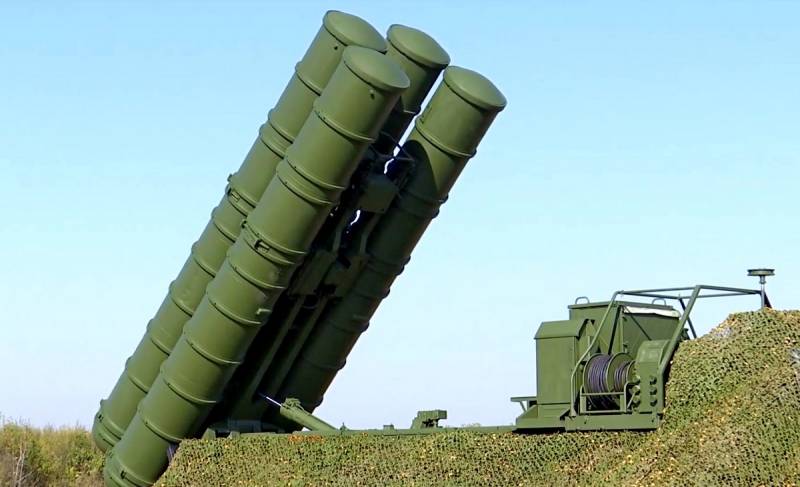 The Turkish authorities purchased the S-2019 anti-aircraft missile systems from Russia in the fall of 400, but have not yet found practical use for them. Experts of the Turkish edition of Sözcü ask questions about the reasons for Ankara's inaction.
The air defense systems were purchased with taxpayer funds, and while they are in Turkey, the country's public has the right to ask why the S-400 is still not used. After all, the leaders of the AKP party said that the contract for the purchase of anti-missiles was a necessity in order to protect the security of Turkey, and also hinted at the possible joint production of such complexes.
In this regard, it's time to ask a few questions about the S-400. If they were needed so urgently, why haven't they been put into operation yet? If the systems are not used, does the country's security suffer from this? Do the most modern anti-missile systems have to be in a box?
- asks Sözcü
The government cannot start using the S-400, as it rushes from side to side - Ankara is instigated in both Syria and Libya by Washington, but at the same time Moscow is trying to restrict its actions. Trying to reduce the influence of the Russian Federation in Middle East affairs, US special envoy for Syria Jim Jeffrey said earlier that "Syria needs to be made a swamp for Russia" - this applies primarily to Turkey.
Whose hands will the Americans use to turn Syria into a swamp for the Russian Federation after the withdrawal of American troops? Is it not clear that the Americans are using such tactics in Libya? And again we ask - why were the S-400 bought, but still not activated?
- Turkish analysts are again asking questions.