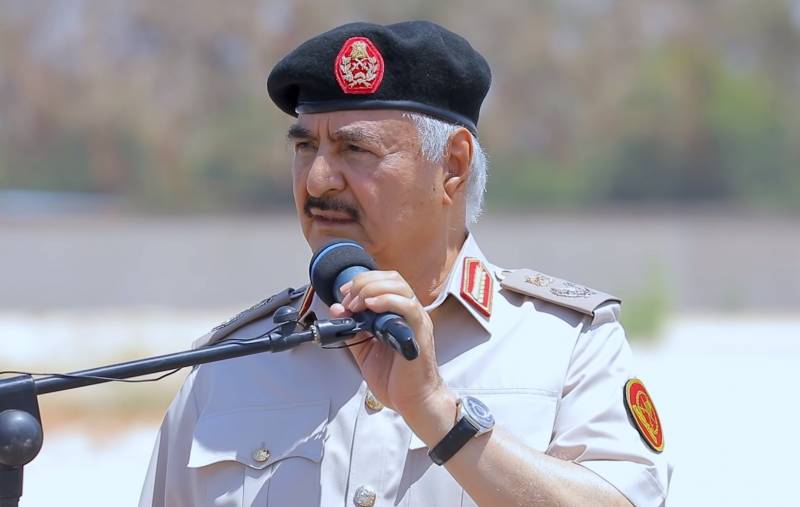 Recep Tayyip Erdogan continues to mobilize his forces in Libya, including Turkish troops, as well as foreign mercenaries. In this regard, representatives of the army of Khalifa Haftar threaten to sink Turkish ships in the event of an attack by the PNS forces on Sirte.
Pro-Turkish troops begin to concentrate near the city of Sirte, preparing to attack this strategically important point. According to Major General Ahmed al-Mismari, representing the LNA, Turkey is pulling thousands of terrorists, as well as Turkish soldiers, to the western part of Libya - Erdogan thus wants to impose power in this country and legalize Ankara's participation in the military confrontation between the forces of Haftar and Saraj. supporting the latter. Haftar's army is capable of repelling Turkish aggression near Sirte, while the marshal's troops are being reinforced with all types of weapons. Among them are coast guard systems for attacks by enemy ships. This was reported by the Al-Arabiya TV channel.
The command of the Libyan National Army on the eve warned the Turkish authorities about the possible consequences of the attack on Sirte and attempts to seize the Al-Jufra airbase:
Turkish warships approaching the Syrian coast will be sunk. The LNA has all the necessary military capabilities and is capable of withstanding any enemies
- said the representative of the LNA Navy Abu Bakr al-Abyad.