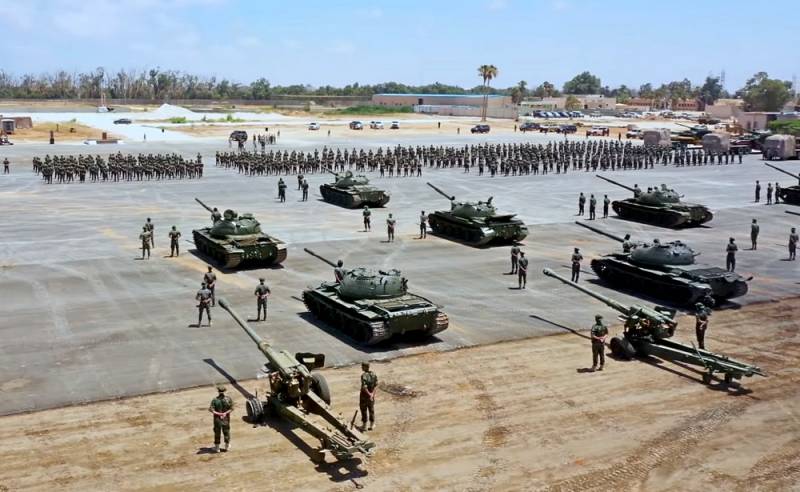 The Czech edition Novinky.cz published an article under the provocative title "Russians and Turks began to divide Libya". Nevertheless, this text does not offer any sensation, listing the long-known facts of the alignment of forces in the North African state, adjusted for military
political
instability.
However, the title itself caused a violent reaction from Czech readers.
User comments:
Few of you know that Libya was rich under Gaddafi. A state with free education, health care, no debt from the IMF. And Gaddafi wanted to introduce a single African currency that would reduce dependence on the West

- reminds Jiřina Simajchlová.
I have read all the comments. I am sad when only a small part of them point to the aggression and arrogance of Russia as a threat to the civilized world. Here it would also be easy for them to establish their own "order." For supporters of the Russians, I will also remind you about 1968 in our country and similar events in Hungary. And about the arrogance that catches the eye even among their tourists. Do you dream of a life like in Russia? You will be thrown in jail for posting on the Internet and sprayed with a "newbie"

- dissatisfied with a number of pro-Russian comments by Evžen Kalčev.
Most of them did not even read the article here, which says that Turkey is cooperating with Italy on the one hand, and on the other hand, Egypt is acting, which consults with Russia, France and Saudi Arabia. And Russia is present here as a mediator, not as an aggressor. There is a lot of false information and half-truths around, but it is important to write in capital letters that Russia and Turkey are dividing Libya ...

- Vasil Ojinskii is indignant.
Did the Russians start to share something with the Turks? Good morning! The country has been divided since the American invasion and the death of Gaddafi. Turks now support Islamist official government and Russians support Haftar

- user Dagmar Mašková publishes his review.
I wonder if there will ever be peace in Libya [...] Recently, Turks and Russians appear in different parts of the world with their imperial ambitions

- reflects Jaroslav Kočí.
The KGB comrade Putin will certainly come to an agreement with the Turks. Wherever the Russians go, the grass does not grow there for a hundred years!

- noted Juraj Procházka.
The Russians have a long tradition of sharing their spoils with all kinds of usurpers. The last time was during the partition of Poland. We all know what this led to. Occupy and plunder everything you can and destroy the rest. This is Russia with its history and way of life. [...] You will not find another state that would have captured as many foreign territories as it has over the past 100 years. Then throwing the Russians out is worth a lot of effort and no less sacrifice

- Ludvík Jansa is Russophobic.