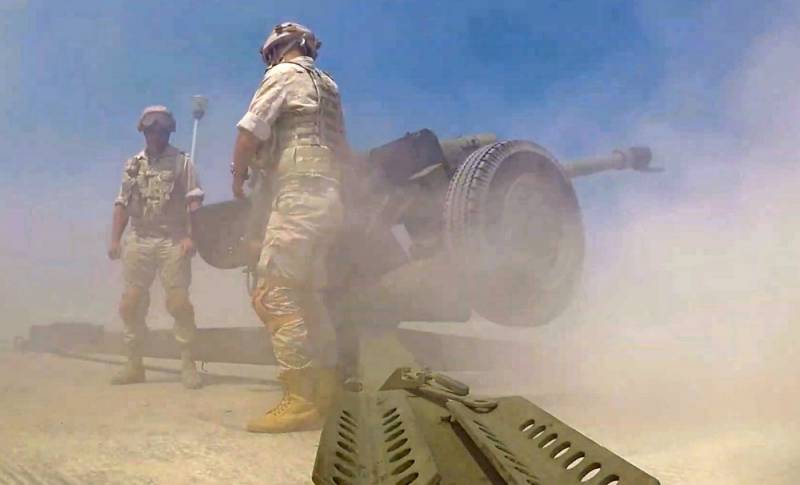 Recently, there has been a significant increase in shelling from the territory controlled by the Islamists in the Idlib region. Not only at night, but also during the day, terrorists use MLRS, mortars, and artillery weapons. On Sunday afternoon, July 26, government forces attacked militant groups in Idlib, in the southern, southeastern and southwestern sectors of the front.
On the part of the military forces of the government, reconnaissance UAVs of the Russian Federation, artillery installations of the 4th and 7th divisions, the 25th division of special forces, as well as the National Defense Forces participated in the attack. The enemy's positions near the villages located on the front line fell under heavy blows: Maarat Mukhus, Al-Bara, Sfukhon, Fatira, Ain al-Ruz.
The militants returned fire. So, near the M-4 highway, the Islamists, using an anti-tank missile system, knocked out a CAA tank. In many sectors of the front, fire was fired from both opposing sides.
By evening, the fighting became more intense - explosions were heard in the areas of Al-Ankawi, Deir Sunbol, Kensafra. Rocket attacks targeted the positions of pro-Islamic militants near Kabani in Latakia province. Representatives of the Syrian army regard the intensification of artillery attacks as the beginning of offensive hostilities in Idlib.