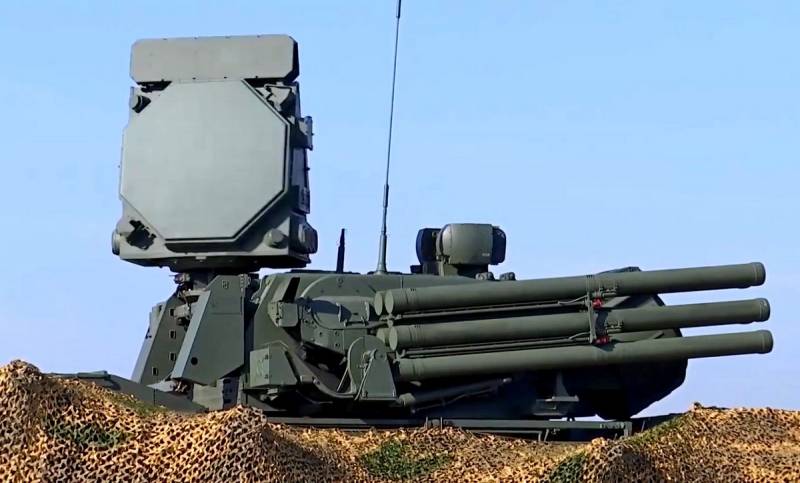 Most of the air defense assets of the Ethiopian Armed Forces are concentrated in the north-west of the country to repel a possible Egyptian airstrike on the dam of the Hydase HPP, writes the Ukrainian information and consulting company Defense Express.
At a time when Ethiopia desperately needs air defense systems, two Russian-made Pantsir-C1 air defense missile systems were disabled due to lightning strikes. Nature itself is already fighting against Russian weapons, the Ukrainian edition mocks.
Addis Ababa has an unknown number of Pantsir-S1 air defense missile systems, purchased in February 2019, and C-300PMU1 air defense missile systems, which it is generally unclear how they entered the country, as well as 25 C-125M1 Pechora air defense missile systems, which are being modernized by Ukrainian specialists.
The reason for the incident was established - gross neglect of safety measures for grounding when placing ZRPK in an area with a large thickness of rocky soil. It turned out to be difficult for Ethiopians to cut through the granite, so they did not do grounding, and during the thunderstorm, the "ungrounded" "Shells" suffered. Their equipment is out of order and unusable.
Ethiopia is now in the rainy season, which is not unexpected. Prime Minister Abiy Ahmed Ali said for a reason that the filling of the giant reservoir located on the Golubaya River would begin at the end of July 2020 to take advantage of the start of the rainy season.
The Ukrainian resource forgot to clarify that Ethiopia also has 3 pieces of Kolchuga passive radar in service. In addition, on May 4, 2020, the Ethiopian C-125M1 Pechora shot down in the skies over Somalia a passenger Embraer E-120 of the Kenyan airline African Express Airways, which was flying on the Mogadishu-Baidao route. Two crew members and four passengers were killed.