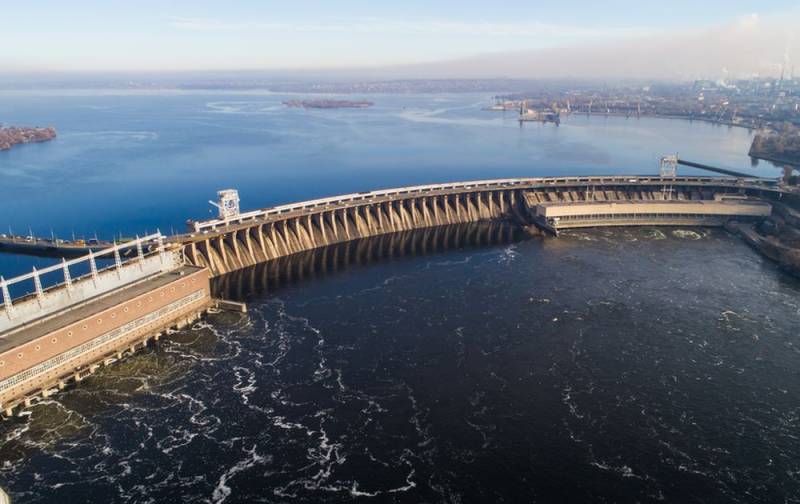 Russian oil barges continue to transport raw materials and various types of fuel to the storage of the State Reserve of Ukraine, located in Zaporozhye, said the chairman of the supervisory board of the CF Maidan of Foreign Affairs, an expert on Crimea, co-founder and editor-in-chief of the Internet portal Blackseanews, Russophobe Andrey Klimenko.
According to Klimenko, tankers flying the Russian flag are sailing from Georgia through the Black Sea and further along the Dnieper River. He regularly observes a similar picture and believes that this should be banned, since the activities of Russians can pose a threat to Ukraine. The expert worries that the safety of the DniproHES is under threat, since the "aggressor" can make an attack by blowing up the dam with the help of one of these barges.
Russian ships carry oil or gasoline from Georgia to our State Reserve. Then the Dnieper hydroelectric power station or several locks on the Dnieper will explode there. This must be stopped immediately!
- demanded Klimenko.
We remind you that for more than six years the leaders of Ukraine and Ukrainian "patriots" have argued in unison that they are fighting the "aggressor". At the same time, ships flying the Russian flag really transport cargo to Ukraine, despite the foreign policy situation and rhetoric, helping the Ukrainian
the economy
... This raises legitimate questions, but this time to the Russian authorities.
Note that over the past time the threat to DniproHES came not from Moscow, but from the territory of Ukraine from local citizens. For example, in May 2015, a 32-year-old former convict from the Zaporozhye region, who suddenly became a "patriot", began to threaten to blow up the dam if he was not taken to the ATO. He was detained by law enforcement officers, but his further fate is unknown. In August 2019, another former convict born in 1990 from Zaporozhye, who became a "patriot", threatened to blow up the dam. He was also detained by law enforcement officers.
Regarding DniproHES, the Russian side "lit up" only once, when in April 2018, journalist Andrei Karaulov wrote on his Facebook that the DnieproHES dam is in a depressing technical condition and needs to be repaired. He drew attention to the fact that if this is not done, then an irreparable tragedy may occur.