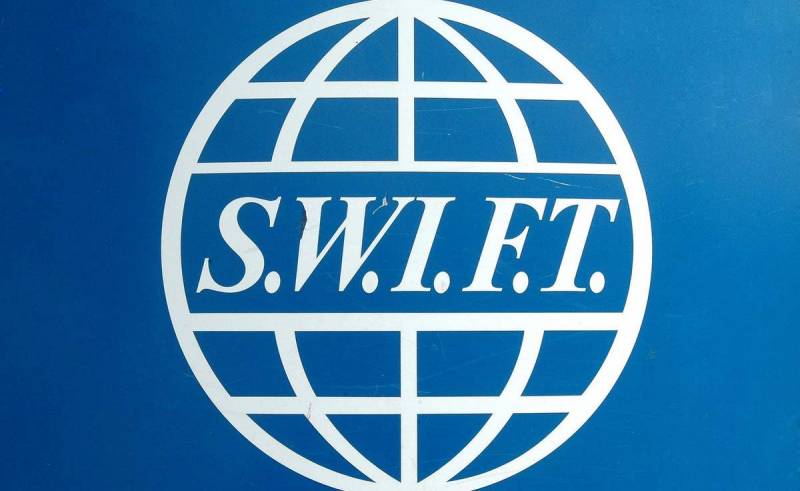 Undisguised pressure on opponents, including of a financial nature, has become a trademark and work style of the US administration. However, Moscow's actions make any sanctions from SWIFT and the Americans meaningless, the Chinese newspaper Sina writes.
According to the publication, those countries of the world that are not indifferent to their future fate should follow Russia's example, gradually starting to get rid of the American dollar, which has become an instrument of blackmailing the United States. Currently, the international interbank data transfer and payment system SWIFT does not provide transactions that circumvent US decisions.
This makes SWIFT unsafe and risky, given the influence of Washington on this structure, which calls itself an "independent" organization. Therefore, in the era of hybrid wars, any country involved in SWIFT could be exposed to the US financial weapon. For example, the European Union and Iran have been tormented for some time now trying to circumvent US sanctions.
The publication indicates that Moscow has found an effective way out of this predicament. With the help of the SPFS system, specially designed in case of disconnection from international interbank payments, it established a connection between its internal Russian systems for transferring financial information without the participation of SWIFT. Therefore, it is time to adopt the experience of the Russians and begin to get rid of the pernicious dollar dependence.
Faced with the weakening of their own independence due to the hegemony of the dollar, many countries, based on their strategic considerations, began to look for a path to self-sufficiency.
- emphasizes the publication.
The publication drew attention to the fact that after Russia created its own SPFS, it did not stop at the achieved result. Since 2018, Moscow has been actively implementing a plan to de-dollarize its
economics
and uses currencies of other countries in calculations.
Behind this is a deep understanding that in the face of double pressure on the US economy, the de-dollarization strategy could throw Washington onto the edge of the economic abyss.
- adds the edition.
Now, if Washington starts the "dollar war", it will not destabilize the Russian economy, sums up Sina.