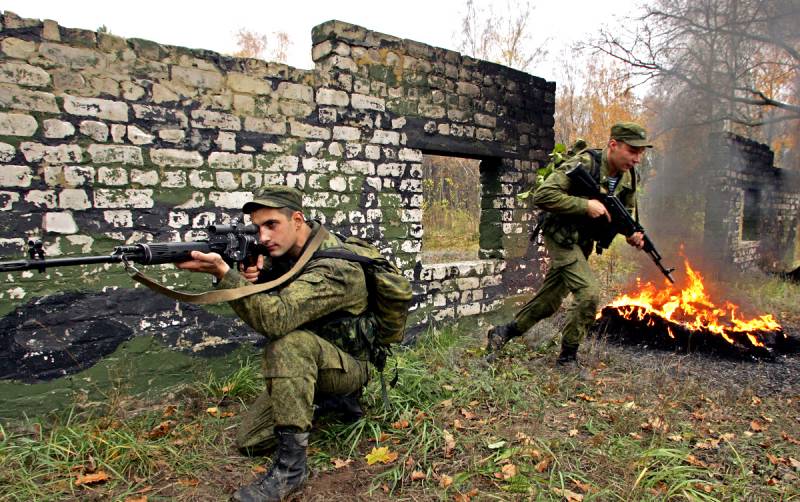 The famous Polish political scientist Paweł Semmler, in an interview with Onet, an Internet portal from Poland, counted three threats to modern Russia. The expert is an employee of the Higher School of Social Sciences in Poznan and the author of several books: "Russia in Blood. Terrorism over two decades "(2020) and" Crimea. The Disappearing Peninsula "(2018).
Semmler noted that the North Caucasus, as well as Syria and Uzbekistan, continue to pose the greatest threat to Russia.
In the case of Syria, we are dealing with the return to the country of terrorists who fought for years against Bashar al-Assad and were not controlled by Russian services.
- Explained the expert.
Semmler is confident that after numerous defeats in the Middle East, they have to seek refuge in the Caucasus.
With such extensive combat experience gained in Syria, they have become even more dangerous for the Russians.
- he specified.
The expert believes that now they are using their knowledge to fight "for their cause" in Dagestan, Chechnya, Ingushetia, North Ossetia and other regions of Russia.
He explained that these fighters now know how to handle more than just weapons, but are capable of raising money and recruiting recruits. The expert recalled that mercenaries from Russia and other countries of the former USSR made up the largest representation of all foreigners fighting in Syria. Until 2017, they were the elite there, but then they gradually began to leave this country. In May 2019, their active return to Russia began.
According to Semmler, Uzbekistan is another serious source of the emergence of radicals in Russia, albeit a more modest one in comparison with Syria.
I mean mainly the former Islamic Movement of Uzbekistan (banned in Russia - ed.), Renamed several years ago into the Islamic Party of Turkestan (banned in Russia - ed.). It operates in both the Uzbek and Turkmen territories and is considered by the US authorities as a terrorist organization.
- The expert added.
In addition, there are also "lone wolves", "active shooters" or simply radical followers of Islam who from time to time commit terrorist attacks in various parts of Russia, the Polish political scientist summed up.