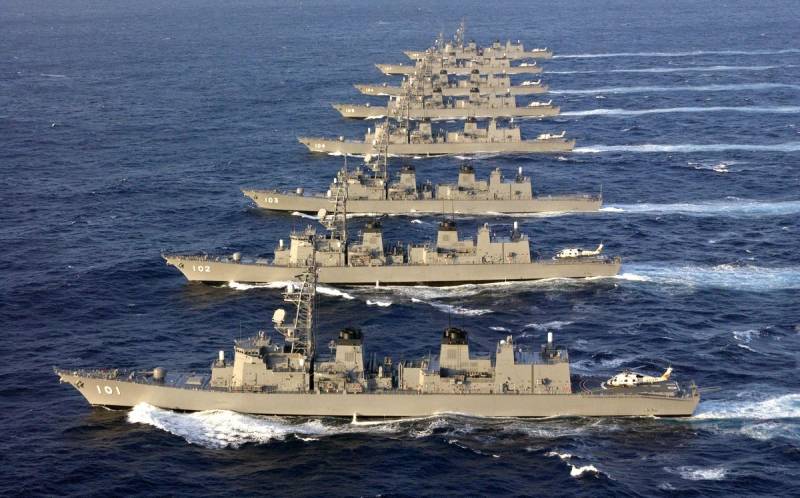 Japanese military forces with a swift blow can seize the islands of the Kuril ridge. Russian military expert Dmitry Drozdenko told about this.
According to the expert, Japan's military potential exceeds Russia's in this region. The ground forces are not as strong, but the Japanese Air Force is reasonably modern, and the warships are far more numerous and better equipped than the warships of the Russian Pacific Fleet. More than 40 5th generation F-35 fighters are already in service with Tokyo.
Tokyo has four large helicopter carriers (by the way, they are adapted to carry the deck version of the F-35), which will allow to project force away from their native shores.
It can be a swift strike as part of a short-term combat operation. At this stage, without the use of nuclear forces, Russia is unlikely to be able to oppose something to the enemy. The Northern Fleet will be able to come to the aid of the Pacific Fleet not earlier than in 30-35 days. The Japanese can quickly attack the "disputed territories" and then, with the mediation of the United States and other countries, begin to negotiate peace
- says Drozdenko.
According to the expert, the Russian Navy bases in Vladivostok, Petropavlovsk and Sakhalin will be attacked by the Japanese. A large airborne corps will land on the Kurils.
What should Moscow do in this situation? The bases of the Pacific Fleet will be destroyed, and the ships of the Northern Fleet cannot be quickly pulled together. It is unlikely that the Japanese will greatly advance into Russian territory, but there is also China - it may, under the threat of entering the conflict, demand certain preferences for itself, Drozdenko admits.