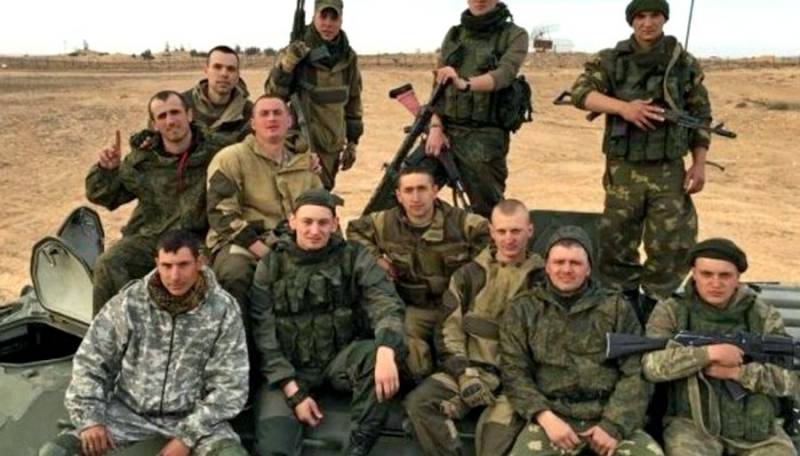 The so-called "Wagner Group" has long been able to find opportunities in chaos. Since the PMC first appeared on the battlefields in eastern Ukraine in 2014, it has become an effective tool for Russia to interfere in the affairs of various countries and is associated with such actions as influencing elections, gold mining and military operations at the forefront of the struggle for the interests of the Kremlin. Now PMC Wagner is helping victims of the coronavirus. Foreign Policy experts tried to answer the question of why Russian mercenaries were involved in charity work.
Like other similar units (such as Hebzollah), the Wagnerites, using a publicity stunt as humanitarian aid to vulnerable states, are trying to whitewash themselves and give weight to their presence in these regions.
- FP experts believe.
In April, a Russian security contractor associated with PMC Wagner, Euro Polis, delivered 50 ventilators, 10000 COVID-19 testing kits and 2000 protective clothing to Syria. This was reported in the Syrian state media, as well as the website of the Russian embassy.
We are a socially oriented company that supports the local population
- stressed the representative of "Euro Policy" Ildar Zaripov at a press conference, which was also attended by the Russian Ambassador to Syria Alexander Efimov.
Russian medical equipment is supplied not only to Syria. A spokesman for the US Department of Defense told Foreign Policy that the Russian Federation has sent medical aid, including test kits, personnel and medical supplies, to Algeria, the Democratic Republic of Congo, Egypt, Sudan and Guinea. In the early days of the pandemic, Russia helped several countries, including the United States, in what could be viewed as PR for Moscow.
They are trying to show themselves as a committed African development partner who is in no way associated with aggressive trade
economic
plans of the United States and China. If the Wagnerites want to improve their image in this way, it means that it is very badly tarnished.
- expressed his opinion Jack Margolin - program director of the non-profit Center for Advanced Study in US Defense.