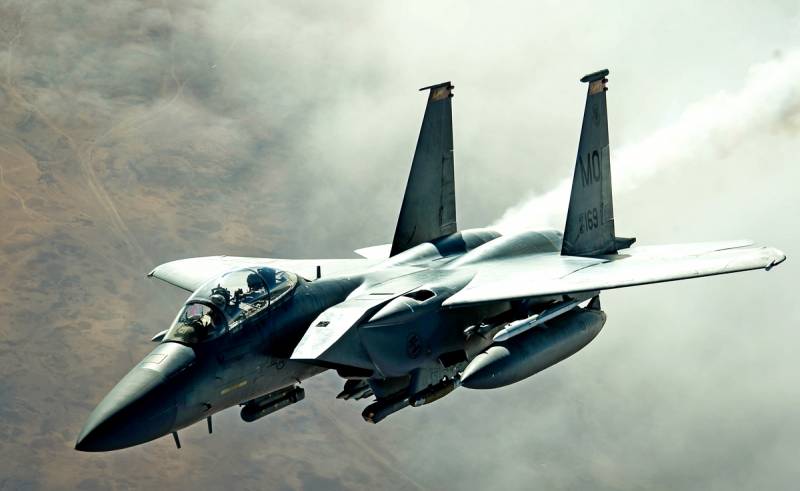 In the Syrian sky, there was an unpleasant incident with the approach of two American fighters to a passenger airliner of the private Iranian company Mahan Air. The dangerous rapprochement in the air has drawn criticism from the US media. This is reported by The American Conservative.
The aircraft flying towards Beirut undertook a tough maneuver in order to avoid a collision with American combat aircraft, and panic began on board the liner. No one was killed, but several passengers were injured. The Iranian plane later landed successfully in the Lebanese capital.
Why did the Americans fly so close to civilian transport, frightening passengers and threatening their lives?
- asks the expert of the American resource.
The US military command in Syria did not voice any intelligible reason for the dangerous rapprochement in the air. As if making excuses, its representatives noted that this was a normal maneuver of pilots during patrols while ensuring the safety of the Et-Tanf airbase.
What does the incident say? Only that the US military has nothing to do in Syria. Who called them there and on what basis are they there? American planes operated illegally, guarding an illegal air base, and nearly caused a plane crash. And in general, Et-Tanf is useless militarily - it does not cover any "land corridor" for the delivery of Iranian troops to Syria, since Tehran can successfully do this by air. The airbase is another evidence of the illegal occupation of the Syrian territory by American troops, nothing more. It's time for the US to get out of Syria.
- emphasizes The American Conservative.