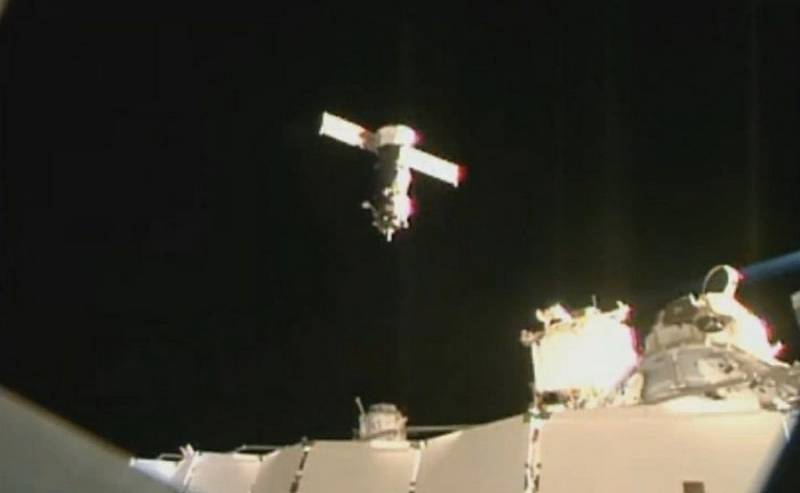 On July 23, 2020, the Soyuz-31a rocket with the Progress MS-2.1 cargo vehicle was launched from site No. 15 of the Baikonur cosmodrome. The flight took place in an ultrashort two-turn scheme. At the same time, the time from launch to docking of the spacecraft with the ISS was 3 hours 18 minutes and 39 seconds, which became a new record, improving the previous indicator by 1 minute and 21 seconds.
The launch took place at 17:26:21 (Moscow time). After 8 minutes and 49 seconds, Progress MS-15 separated from the third stage of the rocket, and already at 20:44 (Moscow time) the spacecraft docked to the Pirs compartment of the Russian segment of the ISS, thereby reaching the station in record time. Summing up the results, "Roskosmos" recognized the completed mission as completely successful.
It is reported that the domestic "space truck" delivered 2,6 tons of payload to the ISS. In addition to water, food, medicine, consumables and fuel, the Russian crew received equipment for conducting a number of scientific experiments.
Let us remind you that the previous record belongs to the Progress MS-14 cargo ship launched on April 25 this year. Its rendezvous with the ISS also took place in an ultrashort pattern after two orbits. Then the total flight time was 3 hours 20 minutes.