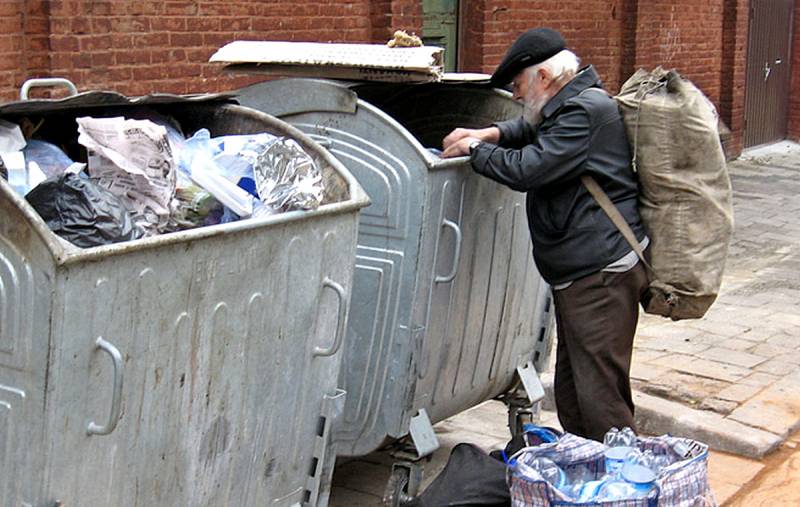 President Vladimir Putin has pushed back the deadlines for implementing a number of Russia's goals in the
economics
... This also affected the plan to fight poverty, writes the Polish portal Money.pl. However, the coronavirus pandemic has disrupted those aspirations.
The publication reports that the Russian leader has just signed a decree on the national development goals that Russia should achieve by 2030. The share of the poor, currently 12,3% of the country's population, should be reduced to 2030% by 6,6.
The provision that Russia will enter the five largest economies in the world has disappeared from the new decree on the country's development goals.
Comments from Polish readers:
Poland is also poor, and therefore I am not interested in what is happening in Russia

- notes ziutek.
[...] So, gentlemen, first look at your yard, and then write about your neighbor

- outraged olo.
Rosstat, the state statistics institute, recently published a study showing that one in three Russian families cannot afford to buy two pairs of shoes a year. The press secretary of the Russian president, Dmitry Peskov, did not like this. Rosstat announced that it will not yet publish information on the income of citizens

- comments on Sprawa załatwiona
Putin has deceived everyone and will go to a fifth term under the same program. I do not believe that Russians vote for him, but what if he wins all elections

- writes Demokracja.
The difference between Sweden and Russia is that in Russia 12% of the population lives in poverty, while in Sweden 10% of the population is millionaires. And who is the power here?

- compares XYZ.
Economically, they are in flight all the time. These ambitious plans to fight poverty are similar to all other Putin's slogans - civilizationally, Russia is simply regressing: poverty, poverty and poverty again.

- states rosja.
As the old sage said, Poland will reach the Urals. China will be beyond the Urals, and Russians will not be anywhere!
- writes a certain AJS.
In every country, the government is in power that the people there deserve. Russians got what they wanted

- notes krk.
Putin and his fifth economy in the world, only now it is the fifth from the end [...] and what do they generally produce besides missiles and tanks

- ssseyunmko sneers.
They have all sorts of hypersonic trinkets there, nuclear submarines and icebreakers ... And the fact that people live worse and worse ... But who cares

- noted RR20.
At least the president and his entourage are not in danger of poverty, so the rest can wait

- responded rask.
I wonder how many Russians will live to see the fulfillment of Putin's promises?

- asked Dobry wujek z USA.