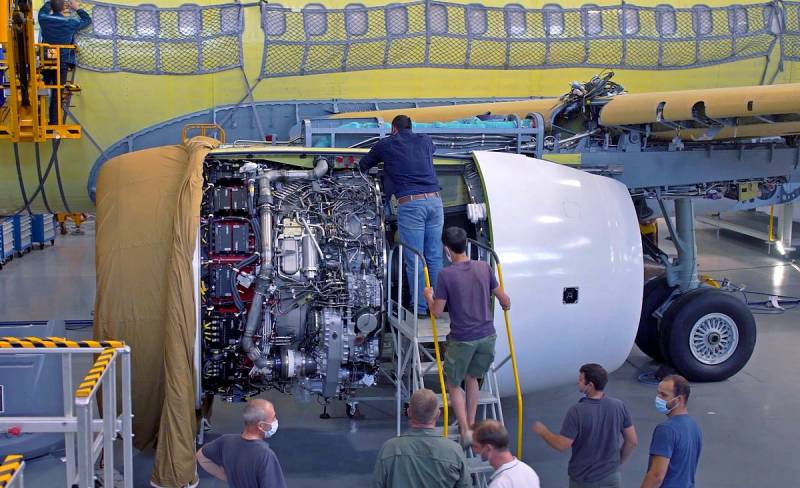 technological
the installation of the latest domestic PD-14 engines on the model of the MS-21-301 aircraft was successful, which confirms the correctness of the design solutions incorporated in the unit. This was announced today, July 23, at Rostec.
The event took place at the Irkutsk Aviation Plant, which is a structural subdivision of the Irkut Corporation. In addition to direct mounting of the unit, hood flaps and reversing devices were installed.
According to the representatives of the state corporation, the power plants stood on the MS-21 pylons without comment. Based on the results of the first hitch, the necessary adjustments will be made to the design of the engine and airframe.
Recall that the newest Russian PD-14 engine, developed by the UEC-PM company, is designed to be installed on a modification of the MC-21-300 aircraft, named MC-21-301.
In parallel with the technological installation of promising units that has successfully passed today, systems are being installed in the final assembly shop MS-21-301. Upon completion of the current work, the PD-14 engine will be installed on an experimental aircraft, after which ground and flight tests will begin.