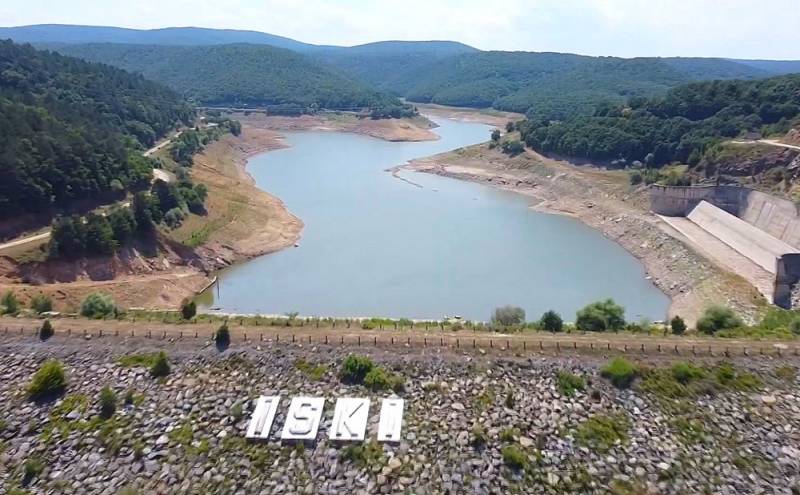 Istanbul, the largest metropolis in Turkey (more than 15 million inhabitants), is on the verge of water starvation. Two reservoirs, Kazandere and Pabucdere, supplying it with fresh water, have practically evaporated. The Istanbul Water Supply and Sewerage Authority informed the public about the impending disaster.
The water level of Kazandere is 8,54% and Pabucdere is 2,46%
- state officials.
It is noted that this is a record low in history. At the same time, the city authorities clarified that at the beginning of April 2020, the Kazandere reservoir was filled only by 36,65%, and Pabucdere - by 23,47%.
As experts explained, the level of reservoirs has dropped significantly due to the lack of sufficient precipitation in winter. As a result, the reservoirs actually dried up.
Public figures and media representatives began to launch quadrocopters into the sky to see for themselves what was happening. They saw a really scary picture.
After that, people had a question for the authorities. What have Turkish officials been doing all this time? Now for many residents of Istanbul it has become obvious that while Ankara enthusiastically gratified its ambitions in Syria and Libya, the inhabitants of the country's largest metropolis were simply forgotten, leaving them alone with the impending crisis.