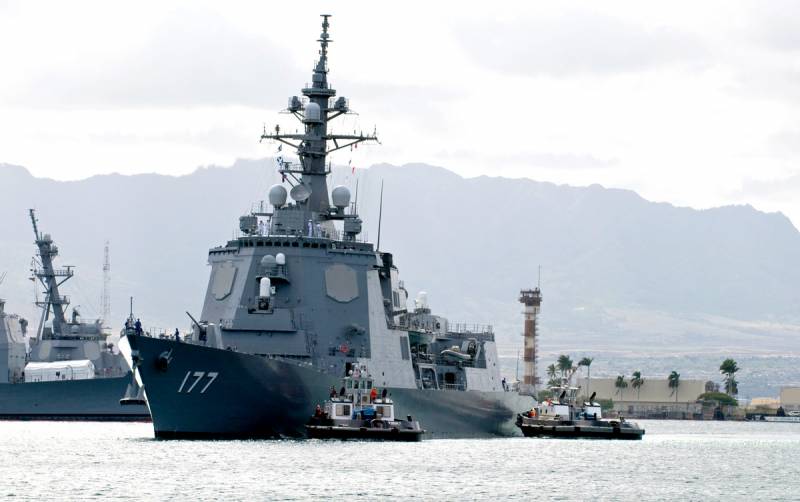 The Japanese government may purchase two additional missile defense destroyers instead of the American-made Aegis Ashore systems that were previously rejected for security reasons, local media reported. Eight warships of this type are currently in service.
However, this plan faces difficulties, since the Maritime Self-Defense Forces have big problems with recruiting personnel, which is not observed in their land colleagues, who were originally intended for the Aegis Ashore complexes.
In addition, missile defense destroyers have limitations due to weather conditions in patrol areas.
Alternatively rejected
technology
previously another American system was called THAAD. In addition, discussions about the possibility of endowing the Self-Defense Forces with the right to launch a first strike at the bases of a potential enemy are not abating. And if the first option is associated with technical problems, then the second - with
political
.
In parallel, quite exotic options were also proposed. In particular, the placement of the same Aegis Ashore on some offshore platforms. However, the implementation of the idea in this format is unlikely to be possible due to the vulnerability of an expensive structure to the elements and torpedo attacks.
Russia has repeatedly opposed the deployment of elements of the Aegis Ashore missile defense system in Japan. The Japanese objection was that, unlike similar installations in Eastern Europe, they would be under the control of the local military, not the Americans. In Moscow, they stated that the United States would hardly transfer complete control over such a sensitive technology, such as the Aegis BIUS or RIM-161 Standard Missile 3 interceptor missiles, to someone.
The expert community expressed the opinion that the decision of Tokyo to strengthen the missile defense with the help of Aegis Ashore, announced in 2017, became, among other things, a kind of political response to the deadlock in the negotiations on the South Kuril Islands, which the incumbent Prime Minister Shinzo Abe is conducting with President Vladimir Putin since 2012.
Earlier, in order to make Moscow more compliant on the territorial issue, Tokyo did not actively participate in the sanctions policy of other GXNUMX countries and agreed to make some investments in Russian oil and gas projects. However, when this strategy did not justify itself, a reversal towards pressure began.
At the same time, the sole reason for the deployment of any missile defense elements in Japan has always been the North Korean threat. North Korean ballistic missiles have repeatedly flown over the archipelago, posing a potential threat to its inhabitants and infrastructure.